Welcome to Royal Treatment Fly Fishing!
Login
Log in if you have an account
Dont have an account? Register
Jeff's Day Out
08 Apr 2021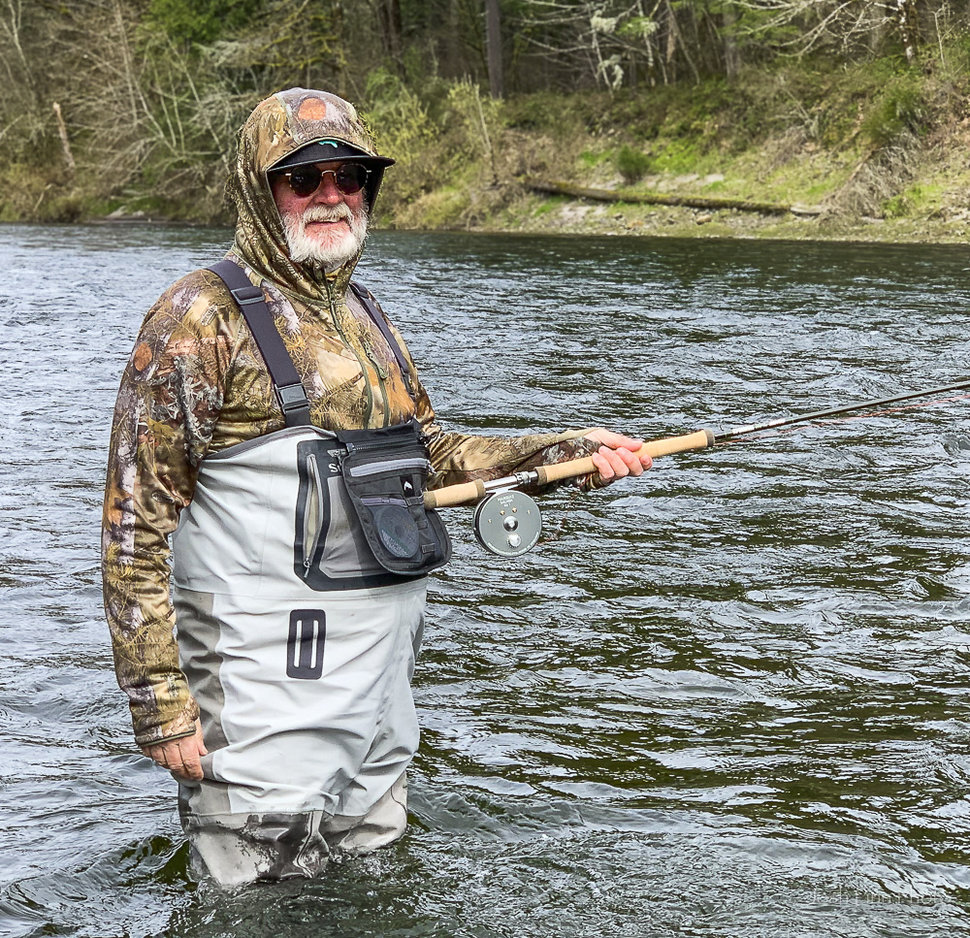 Winter steelheading is fast coming to an end. There are still opportunities around, and as winter fishing ends, summer Steelhead will start moving into our west side Columbia tributaries. Along with those summer Steelhead will come spring Chinook. All of these fish will be targeted in the same water with the same tactics. So if you haven't caught one yet, keep going. This last week, actually Easter Sunday, I had the chance to guide a long-time friend Jeff Howard and his son and girlfriend. His son got him this trip as a retirement gift, and he wanted to share his time on the water with his son. Jeff is one of the most passionate anglers I know, and he was so excited to share that passion with his son and his girlfriend.
We met early and were the first boat on the water. April is one of my favorite months for Steelheading, so my hopes were high. We pulled into the Gauge for our first stop. We all hopped out. I walked Jeff to where I wanted him to start. I pulled out my phone and started typing out directions for what I wanted Jeff to do. I guess I forgot to mention that Jeff is deaf. Even though I don't sign, we are still able to communicate pretty easily. After I got Jeff set, I went back to the boat to give a quick casting lesson. As the day progressed, the sun came out, everyone's casting got better, and many laughs were shared.
There was a moment after lunch where March Browns were coming off, and the swallows were actively feeding on them. We were slowly floating down the river, watching them emerge and lift off the water. One enormous insect lifted off right in front of us; we all watched it in silence, enjoying the miracle. Suddenly, from out of now where a swallow came zipping by and snatched it out of the air. All four of us let out a loud cheer! The natural beauty of life and the Ecosystem in its full glory. That was the most excitement we had all day. Even though we didn't catch any fish, we had a great day of fishing and comradely.