Welcome to Royal Treatment Fly Fishing!
Login
Log in if you have an account
Dont have an account? Register
It ain't Over, till it's Over
04 Nov 2020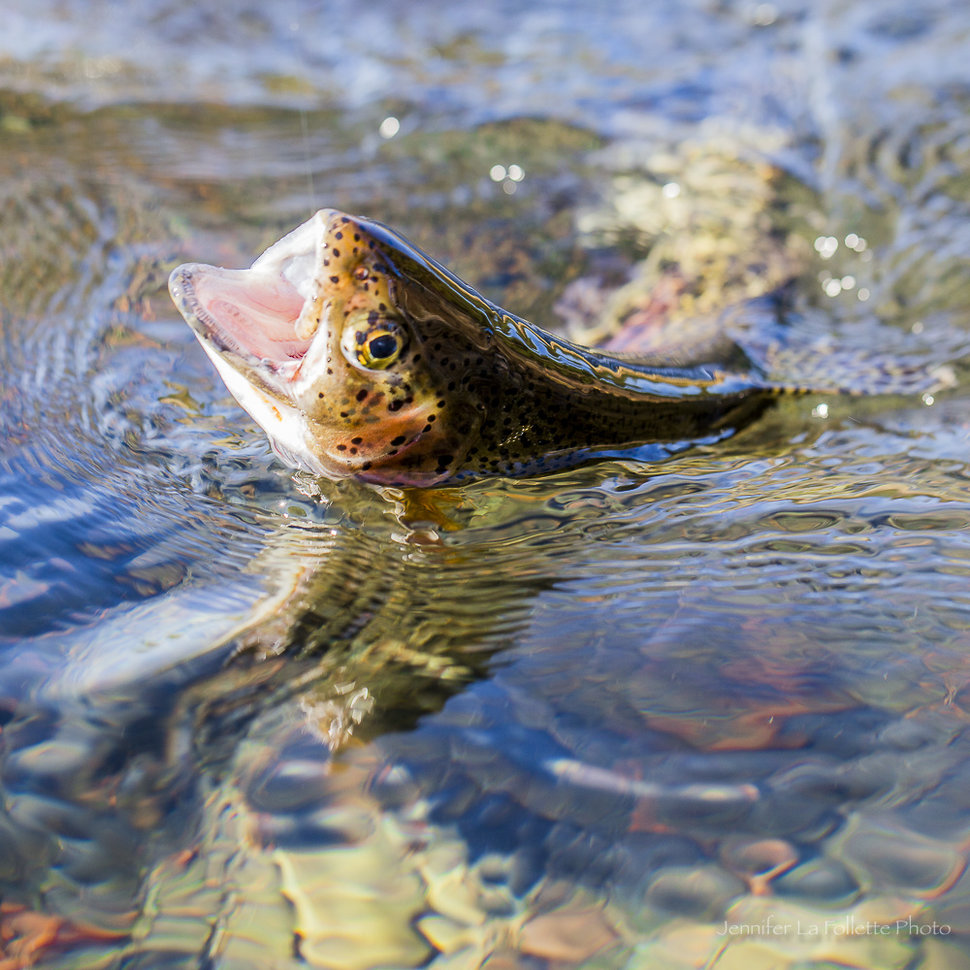 Subfreezing temperatures greeted anglers on the east-side last week, freezing rod guides and fingers equally, but by week's end, warm wet weather had moved in to thaw out fingertips, bringing Mayfly and Caddis hatches back into play. With the "Trout Season" closing on coastal streams and some river sections on the Deschutes and Metolius, many anglers have moved on to other pursuits. Their loss. There is still plenty of Trout fishing to do as the crowds thin out on the Deschutes, Metolius, and Crooked rivers; just check the regulations, so you aren't fishing closed waters.
Last week on the Metolius, Jennifer and I found BWOs, PMDs, and Caddis flitting about during the middle of the day, drawing a few Trout to the surface to take dry flies. Kokanee are finishing up their spawning run, and Bull Trout are feasting on the remains. Fishing for these predators should improve once their bellies aren't so full. We tangled with a few, but for us, it wasn't red hot.
The focus on the Deschutes is still Steelhead, but with November fully upon us, many are looking farther east for their wet fly grab. Fishing has been fair, with some beautiful fish being brought to hand. Water temps and conditions still support the use of floating lines, but most are hedging their bets with sink-tips and ugly flies. Personal choices, indeed.
With Covid cases increasing across the land, it would be socially unresponsible to promote our annual Black Friday Fish-a-long this year. Nevertheless, we will be closed on Black Friday, November 27th, and most of us intend to be fishing somewhere. I hope you make plans to do the same. Maybe we'll see you on the river... keeping a proper physical distance, of course. Stay healthy!