Welcome to Royal Treatment Fly Fishing!
Login
Log in if you have an account
Dont have an account? Register
Ice Cubes and East Winds
23 Feb 2022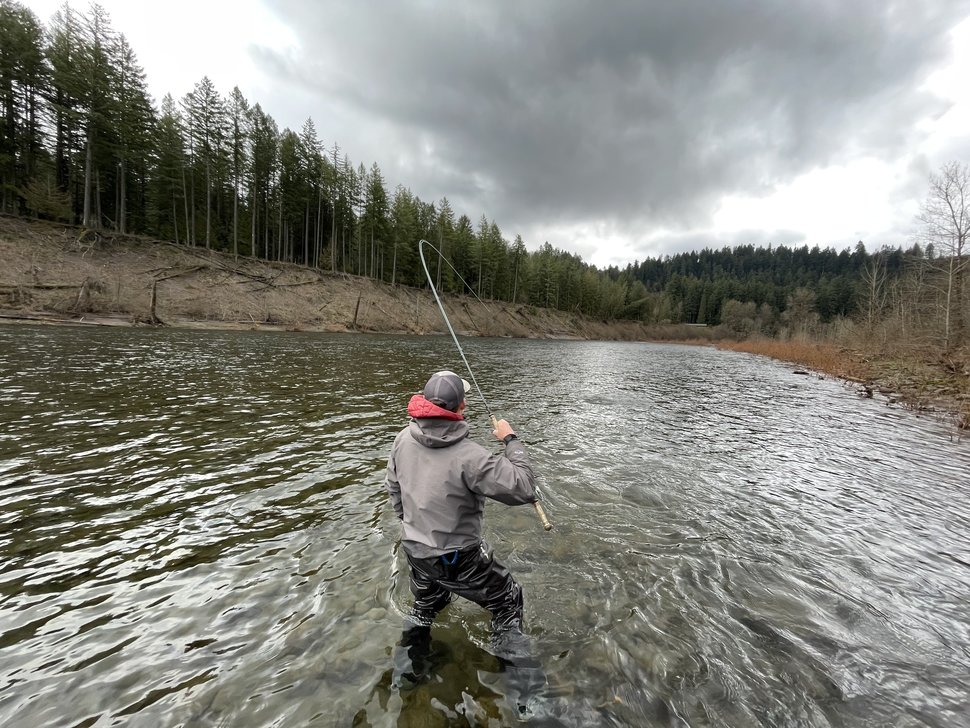 February is typically the last month of winter in Portland, with average temps between 35F and 47F. It usually rains about 17 days in February, with about 5" of rain. In a typical year, we usually get 2-3 days of snow with an aggregate of 1.5"-2". That has not been the case this year, we have received about .25" of rain this month for a record low. Hopefully, this isn't the new norm but an anomaly. 
The fishing has reflected the weather so far this month. Up until this week, my boat hasn't hooked a fish in February. But if you read my last report you'd know I never quit believing or going. Winter steelhead fishing is like gambling sooner or later you're gonna win, but the house always comes out on top. 
The rivers are low and that's not gonna change for a while. The east winds and low temps are going to hold the rain at bay and cause whatever runoff there is to dry up. It's amazing that they aren't lower than they are, but with this cold, cold weather the rivers are gonna drop like a rock. This week we finally hit a couple of fish, 10' of T-11, and a little orange and red rabbit tube leeches seemed to be the trick. 
Now if the sadistic game of winter steelheading isn't your thing, which I understand, the trout fishing on the Deschutes has been going off. Nymphing has been the name of the game with some dry fly activity in the early afternoons when it warms up. 
I've heard the Metolius, Crooked, and the McKenzie have all been good too. We are at the turning point where soon we will be rounding the corner into spring in central Oregon and the Trout fishing is getting pretty tempting for this Steelhead fanatic.