Welcome to Royal Treatment Fly Fishing!
Login
Log in if you have an account
Dont have an account? Register
Hairwing Dun Green Drake
11 May 2020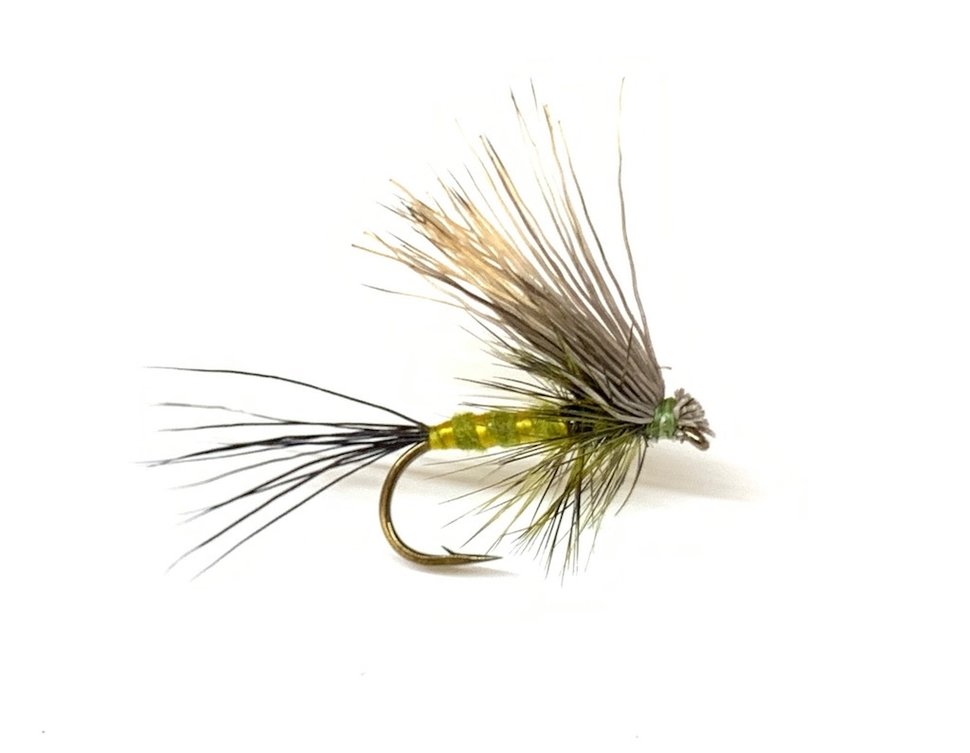 The Hairwing Dun is a proven fly that has been around for quite some time.
The legend goes that Rene Harrop was fishing a stream in Idaho and that a Mayfly hatch came off, and he didn't have a fly to match it. So he pulled out an Elk Hair Caddis and gave it a precision trim and voilà, the Hairwing Dun was born.
Now, this version isn't one of those teeny-tiny ones, this is the more manly, full-meal deal!
If you have ever fished the Green Drakes on the Metolius or the Deschutes you know what I'm talking about. And if you haven't fished or seen these super hatches I would make the time because they are amazing!
Recipe
Hook: Dry Fly Size 10
Thread: Olive
Tail: Moose Body Hair
Body: Olive Dry Fly Dubbing
Rib: Yellow Floss
Hackle: Olive Grizzly Saddle
Wing: Select Cow Elk