Welcome to Royal Treatment Fly Fishing!
Login
Log in if you have an account
Dont have an account? Register
Hair Wings and Chicken Feathers
08 Oct 2020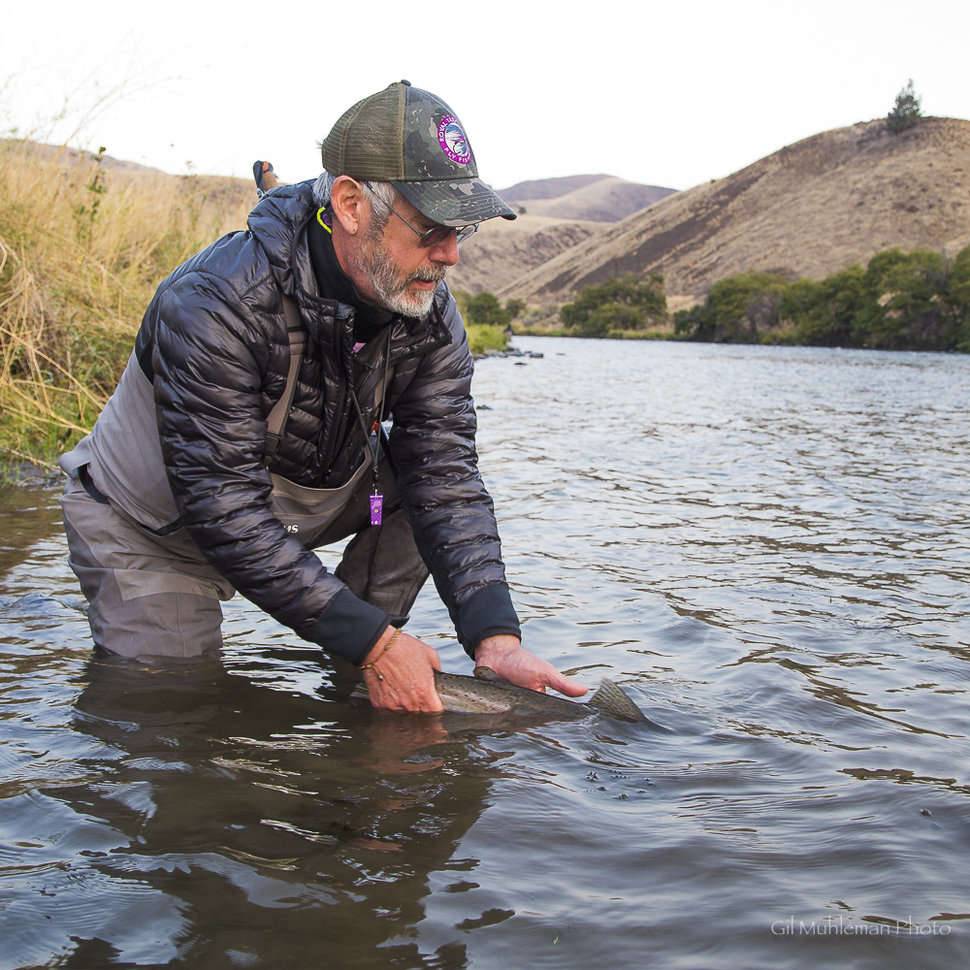 Optimism is a crucial ingredient when blending the required mindset to swing a fly for Steelhead. Tying your hopes to small bits of feathers, fur, and steel, then tossing that collection into the river to seek out the unseen does not sound like a pastime with the odds in your favor. Yet, this past Monday, 8-likeminded anglers with their guides and camp crew pushed off from Trout Creek on the Deschutes in the early morning hours with the howl of coyotes still echoing against the hills. Three days later, that small band of optimists stepped back into the world of emails and newsfeeds, tanned, rested, well-fed, and for the most part, rewarded for their efforts.
Our 2020 Steelhead Camp drift-trip is in the books, and we could not have asked for better conditions. The weather was perfect, and the river even shared some of her secrets with us. The crew from Water Time Outfitters did a masterful job of putting everyone on fishy water and keeping them well fueled for the long days of swinging flies. Steelhead encounters began in the first few miles of the float and continued down to the take-out in Maupin. Water temps had Steelhead grabbing hair wing flies on floating lines, but some hedged their bets, choosing to swing deeper with Skagit lines and tips. The success count was evenly split, so perhaps saving that tactic for the cooler waters of late fall is advisable, but this was a point enthusiastically discussed in camp, at lunch stops, or when boats passed on the river. The heated yet friendly banter centered around personal line choices and, for some reason, the number of chickens one should have.
Trout were incidentally encountered when they grabbed on to swung flies, but caddis hatches and the occasional appearance of BWOs tempted many to briefly wish they had a Trout rod handy. Those temptations passed quicky once the canyon shadows stretched over the river, and Steelhead tugged at the optimist inside all of us.
Jennifer and I would like to send out a heartfelt thank-you to Rob Crandall and his Water Time Outfitters crew. They did a masterful job of sharing this adventure in comfort and safety for all of us. We would be remiss if we did not thank all of our guests who shared this experience with us. We look forward to seeing you on the water soon!