Welcome to Royal Treatment Fly Fishing!
Login
Log in if you have an account
Dont have an account? Register
Green Butt Skunk
10 Sep 2020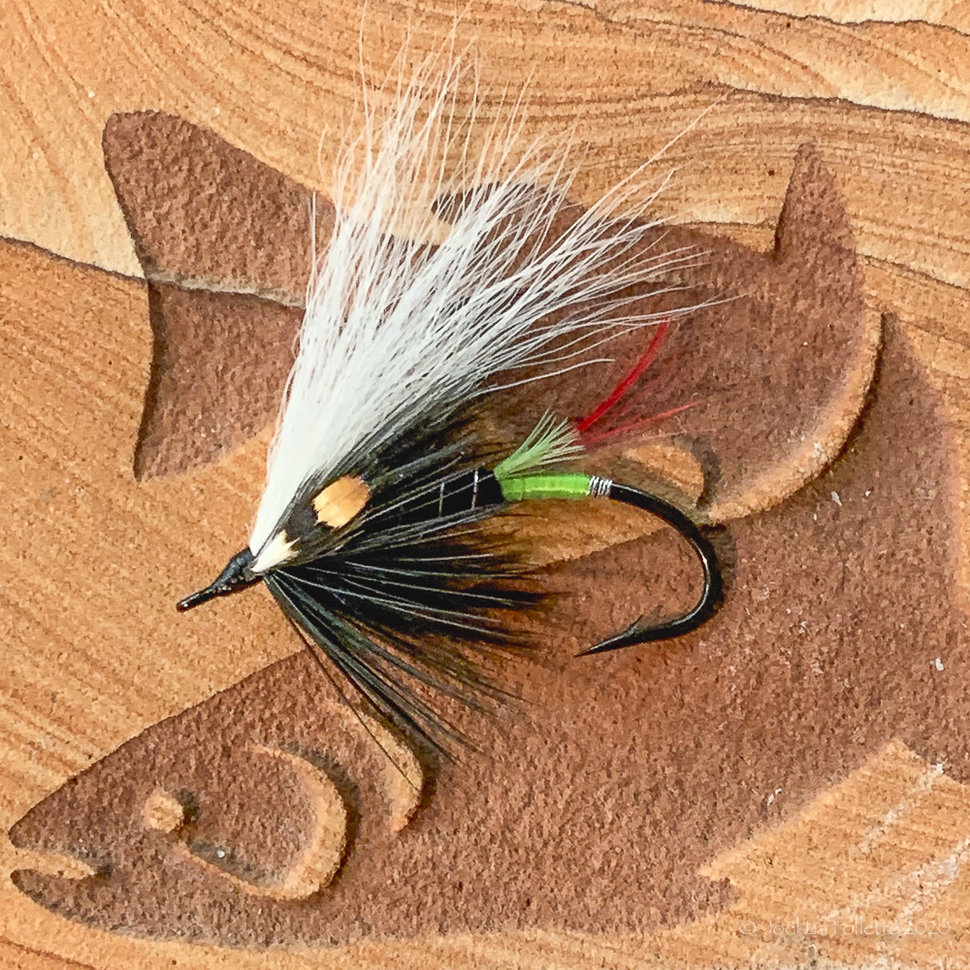 Dan Callaghan was an Oregon lawyer by trade and an incredible photographer. He loved to fish and photograph the North Umpqua River, with his unofficial residence being Cabin 1 at Steamboat Inn. After Dan Callaghan passed away, a close friend was in the shop, lamenting the loss. We talked awhile and came away with the idea of a Green Butt Skunk fly plate featuring tyers from around the west.


Four-years later, 101 Green Butt Skunks, the Dan Callaghan Collection, was auctioned off to benefit the North Umpqua Foundation raising $6300.00. Gratefully, the winning bidders have allowed the collection to be displayed here in the shop. I would invite you to drop in to see it if you have not already done so.


While the Green Butt Skunk is not a revolutionary Steelhead pattern, nor one without reference to a fly already in use at its conception, it nevertheless has become a well-known standard. In homage to its originator, I wanted to show that no two are precisely alike. While many anglers tye and fish the fly, everyone has their interpretation, with a single common thread running through them all, a green butt.
As I collected the flies, I also collected stories from the tyers. Many knew Dan as a friend, while others had tales of far off waters and the successes brought by his pattern. Some used this platform to share their skills, honoring the creator and his love for the North Umpqua. One well-known tyer, Alec Jackson, told me upon finishing his submission for the collection, "Joel, I have never dressed a Green Butt Skunk, and in honor of this effort, I shall never dress another."
Dan was better known as a photographer and angler than fly tyer. His Green Butt Skunk is well tyed but relatively rudimentary in the choice of materials, a reflection on the era. With a red saddle hackle tail, chenille butt, body, tinsel rib, black saddle hackle, and white calf tail wing, the materials are available and inexpensive.
When viewing the collection, you will note that the featured tyers placed no restrictions on the style or materials incorporated into their work. Many reflect the original, while others are stylized versions feature materials of more exotic origins.
My personal version of this iconic patterns is tyed in my own style, featuring some of the techniques I have come to use in other flies that reside in my Wheatly fly box.
Joel's Green Butt Skunk
Hook: Daiichi 2151 sz 2 (or your favorite Steelhead hook)
Thread: UTC 70
Tag: Largartun Silver Oval Tinsel Small
Butt: Chartreuse Flat Waxed Nylon
Tail: Red Golden Pheasant Crest
Body: Black Uni-Yarn
Rib:Largartun Silver Oval Tinsel Small
Underhackle: Spun Secondary Black Pheasant Rump
Hackle: Black Hen Saddle
Wing: White Arctic Fox
Eyes: Junglecock (optional)