Welcome to Royal Treatment Fly Fishing!
Login
Log in if you have an account
Dont have an account? Register
From Mexico With Love
05 Feb 2020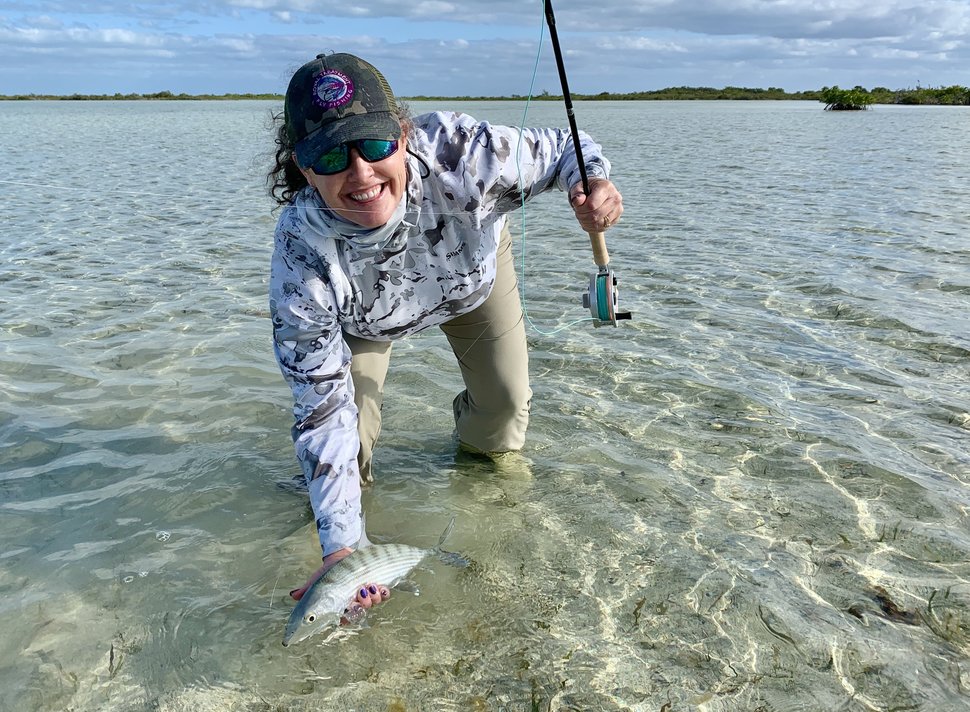 One of the most exciting parts about going to Mexico this time of year is the weather. Combine that with the opportunity to catch a myriad of saltwater fish on the fly surrounded by a tropical paradise is quite a draw. Our accommodations here at Grand Slam Lodge in Punta Allen have been nothing short of top notch and each one of our guests have hooked up with bonefish each day, in addition to landing other species. What's not to love when returning from a day of fishing to be greeted by friendly staff offering each angler a platter of local cuisine and ice cold margaritas?
It's been a pleasure to talk about our individual bonefish experiences especially given the fact that all of our anglers swing the pendulum with their fly fishing saltwater experience. Myself included, this is my first trip south of the border and my first day at the front of the boat had me trembling from head to toe. There is a rush of adrenaline that accompanies excitement and feels like a nervous energy; the desire to do your best and gain the most experience from each day and not let anyone down can be overwhelming. I am a huge advocate for pushing oneself to situations that are of great challenge, and yes, that means taking on great risk to see rewards, even if they are minute!
The first day out, I struggled with how to hold my line/leader/fly/balance/look for invisible bonefish/not step on my line/listen to 3 sets of instructions/settle the nerves/ignore the voices in my head/& breathe through a full face sun cover hoping not to fog up my sunglasses while standing at the front of the boat ever set to; ready, aim, fire for accuracy.
As an avid steelheader and one that loves to swing flies, I crave being in the water able to start my cast with the line fully extended in front of me with the rod tip at the water. In the bonefish game, this isn't the case nor is it the ideal placement as we try not to spook already sensitive fish; just breathe, slow down and listen to your guide.
In no time at all, the results were true for each angler, that in slowing down made all the difference. It's really fun learning how to see the fish. And for me, just waiting to cast until I could see the fish, made all the difference in my fish count. I can be accurate as long as I know where my target is. I can be more calculating when I understand what the bonefish is doing in order to best play the fly in the strip and when to properly strip set/clear your line. And folks, these ain't Brown Trout chasing articulated streamers. Fishing from the front of the boat is great for bonefish but for me personally, hunting on the flats is where it's at.
With a mindset of patience combined with practice and a little luck, you too can land these fast funny faced bonefish who are camouflaged with the best of them in the sea! Pinch those barbs and keep'em wet, please!