Welcome to Royal Treatment Fly Fishing!
Login
Log in if you have an account
Dont have an account? Register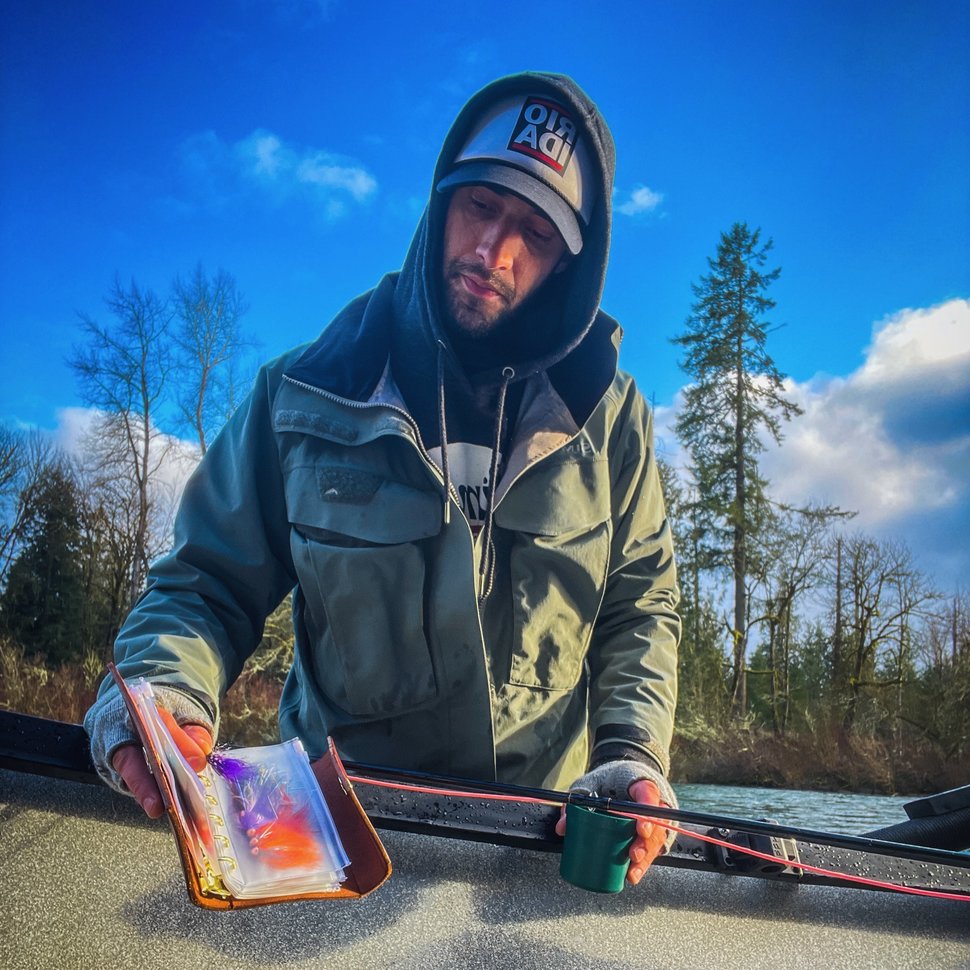 Fishing by yourself isn't for everyone, but if there is one thing I love about flying solo, it's being able to fish the water I like the most that day with more than one presentation at the pace I want and as many times as I want. The problem with fishing alone is that a short 5-6 hour day can easily turn into a dark until-dark kind of day…
With the rivers dropping into shape and having great color, I set out for my float feeling positive and optimistic I'd run into a fish or two. As I worked my way down the river, it had more traffic than expected with other anglers. You'd think with the sun out, people would have been more friendly and chipper, but I guess the lack of fish was getting to them.
As I pulled into one of my final runs to fish, I started to reflect on the number of cranky faces I saw and how even by myself, I felt like I had a great day on the water. Then I got to thinking about why I go steelheading… Why do I go swing a fly at all, for that matter?
I've always felt that getting outside to clear my mind of the daily stress and problems by connecting and appreciating nature and wildlife is why I go fishing; catching a fish is just a bonus. There's more value and reward in swinging a fly than always having to catch fish while doing it. Maybe that's why I can get skunked on what feels like the perfect day with perfect conditions and still have a great day.
Regardless of the result at the end of the day on a river, I always get to have some time away from the regular "noise" in everyday life; and because of that, I leave the river with a smile every time I reel up from my last cast.