Welcome to Royal Treatment Fly Fishing!
Login
Log in if you have an account
Dont have an account? Register
Fly Fishing the Gulf Coast of Louisiana with Captain Lucas Bissett
21 Apr 2020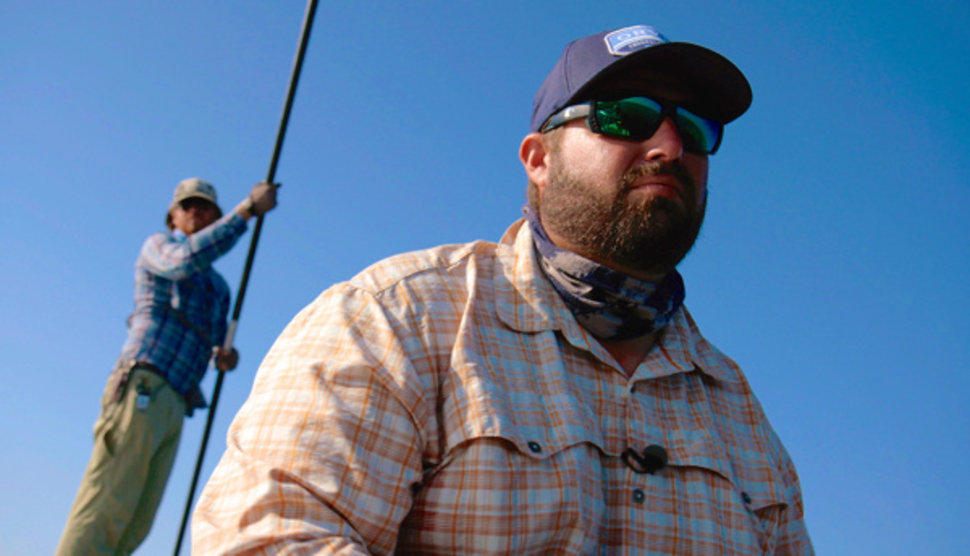 Day 40-something of our social distancing, school closing, vacation canceling, life interrupting pandemic thing and we're all about to go bonkers unless we can escape this nightmare for a few hours and soon! We need to visit someplace where the only worries are what fly to cast and what cold drink to order at the end of the day. Given the fact that these past weeks have been filled with bad news and uncertainty, I'm thinking it's time to toss caution to the wind and order up a hurricane. No, I'm not talking about that hot air storm blowing out of DC. It's time for a ZOOM visit to the land of jazz, alligators, gumbo, tall drinks, and fly grabbing Redfish. I'm talking the Big Easy!   

This week, my friend and fellow AFFTA Board member Captain Lucas Bissett of Low Tide Charters joins us to share a ZOOM presentation centered on the fly fishing opportunities on the Gulf Coast of Louisiana. Operating in the marshes surrounding New Orleans, you can find world-class fly fishing just a short ride from the heart of southern culture, and no one on the planet exudes more southern culture than Captain Bissett.

Lucas is an Orvis Endorsed fly fishing guide as well as the owner of Anglers Bettering Louisiana's Estuaries (ABLE). Captain Bissett takes pride in giving his customers a fun-filled and memory-making experience as well as educating them on the importance of protecting our natural resources. When Lucas isn't stalking the flats of Louisiana for tailing Redfish he is busy working on restoration projects to help protect Louisiana's marshes through his non-profit ABLE. You will not find a more passionate advocate when it comes to the sport of fly fishing, or a nicer guy to spend a Saturday morning with.

Order up an espresso, some fresh beignets and join us this Saturday, April 25th, at 10:30 for a LIVE ZOOM presentation with Captain Lucas Bissett. 
Just click the link at 10:30!!