Welcome to Royal Treatment Fly Fishing!
Login
Log in if you have an account
Dont have an account? Register
Fishing Bamboo
08 Mar 2023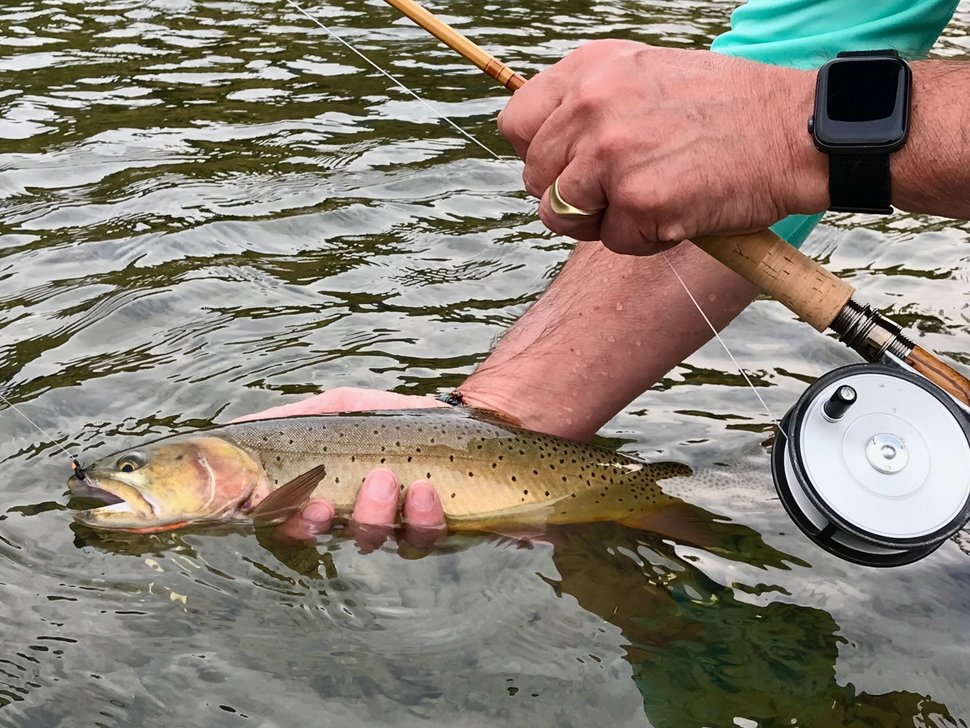 I was excited when the postman dropped off a package from our friends at Sweetgrass Bamboo Rods in Montana last week. I had special ordered a rod for our Christmas inventory, but unfortunately, it missed that window, which often happens with bespoke artistic creations, especially fly rods made by legends. Glenn Brackett and the Boo Boys are legendary in the world of bamboo rod making; a Sweetgrass Rod links you to the fabled makers who crafted rods in San Fransico back in 1929 under the name RL Winston. Winther, Stoner, Loskot, Merrick, Morgan, and Brackett; these men held to a higher standard and pushed the limits of their craft, earning them the respect and praise from anglers around the world.
Opening the rod tube and pulling out the rod sock was like opening a Christmas morning present. The anticipation of what lay hidden inside made it hard to conceal my excitement. Soon, lying on the counter was the culmination of years of rod-building history, trimmed in garnet wraps and finished with a spalted alder wood insert framed in nickel silver, a beautiful 7'6" 4wt. example of the art of rod making.
Casting bamboo pulls the angler into a place and time removed from this age of instant gratification, automated production, and fast pace lifestyles. One must slow down the casting input and enjoy the ride; this allows time to appreciate the environment in which we practice this passion. It also challenges us to become better casters. Learning to adjust the cast to match the rod in hand takes us to the next level of understanding fly casting. We leave behind a self-regulated timing stroke, feel the rod responding to our input, and adjust accordingly. We become better casters.
I'm not saying that this level of enlightenment cannot be achieved with a modern graphite rod; when casting bamboo, we seem to pay more attention to the rod and listen to it. Then, as mentioned, we become better casters.
I'm also not saying that a bamboo rod can replace the current high-modulus creations in all angling scenarios. However, a few bamboo believers would adamantly argue that point; I believe in using the right tool for the job. For example, a watercolor brush is more suited for paper than the side of the house, pulled from the toolbox when a lighter recreational touch is required. I favor bamboo when the wind is as light as the tippet required, and my flies are impossible to differentiate from the Mayflies floating on the current. Again, others will argue this opinion, but there it is.
By now, I'm sure a few readers wish to cast this rod that was lovingly displayed on the reel case this past Saturday, laid out on that garnet rod sock with a Hardy Bougle attached. But, unfortunately, this beautiful rod was only with us briefly, finding its forever home less than 24 hours after arriving at our door. Yet, there is hope. We have two additional custom Sweetgrass Rods on order and due in just in time for your summer Trout fishing adventures. You may want to put your name on the list. They both should be stunning!