Welcome to Royal Treatment Fly Fishing!
Login
Log in if you have an account
Dont have an account? Register
Dreaming of a Wet Christmas
11 Dec 2019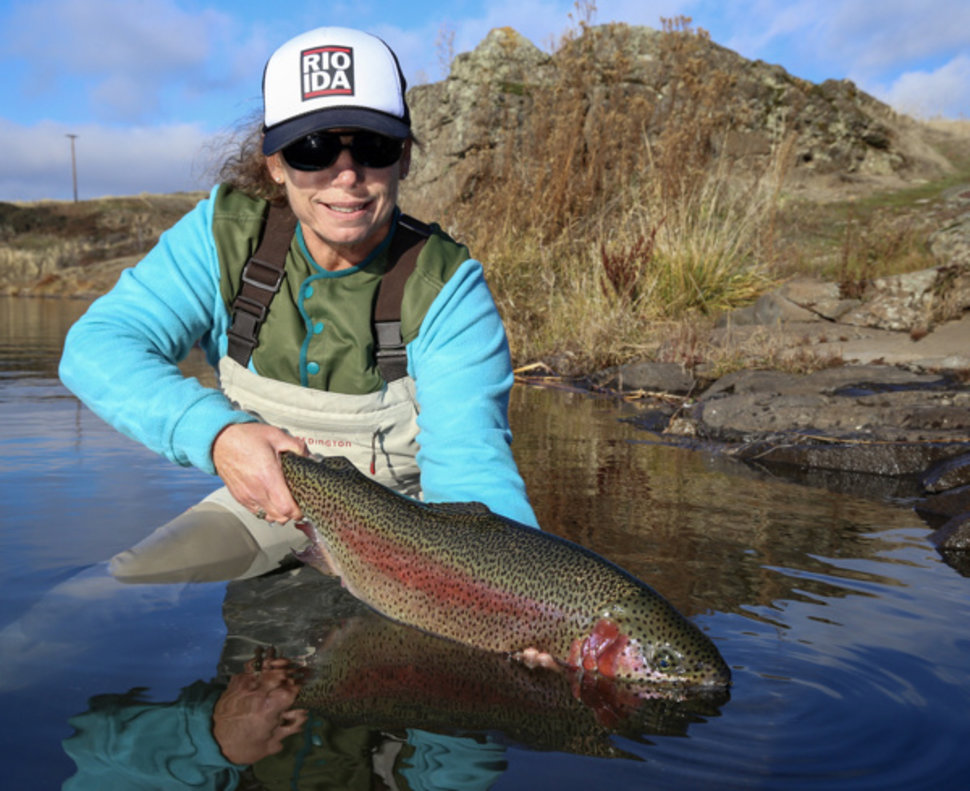 Well, we asked for it and we got it, Rain. We're finally getting a little bit of that wet stuff falling out of the sky and the rivers are going to rise. Now don't expect those rivers to go wild, but we should be getting close to normal winter steelhead flows for our local rivers for this weekend, fingers crossed. A few more reports have also come in of a couple of lucky anglers catching some fresh winter steelhead. Even if we don't get the rain that is expected fish are still starting to show up and its time, put down that shopping list and go get yourself a bright chrome steelhead and put that under the Christmas tree. Metaphorically, It might start to smell after a little while, but like Josh likes to say, "You can do whatever you want."
Trout fishing on the East Side will continue to be productive thought the colder weather can be a little bit of a deterrent for most anglers, but that's why they made Puffy Jackets and Gore-Tex. Dry fly hatches still are pretty sparse so nymphing is the way to go. Whitefish should still be on the spawn so using a pink hot spot nymph or some sort of egg pattern would be a good idea.
Shandy and I decided to change it up and try a little winter lake fishing. There are a few places that don't get to much traffic this time of year and its lakes, but not everyone wants to dangle their legs in slightly above freezing water for hours. To them, I say, Ha, more room for us. Most of the time during winter you'll find me on the bank of a river chasing steelhead, but when water levels are low and not much is happening why not try something different. I know a few places that stocks trophy-sized trout and Shandy need to change her luck lake fishing so kill two birds with one stone and that's what we did. Stripping leech patterns on a sinking line is pretty much always a sure bet especially when it's cold. I put one on Shandy's line and she was off to the races, and after a little while, she had a monster on. She did great, very calm and an awesome job fighting the fish. She did get to learn a valuable lesson through the battle, It's pretty important while stripping the fish in to not have the line wrap around your fins, oars, legs and other boats oars. Her line did all of these, but again she kept her wits about her and was able to land the fish. Shandy now has her biggest trout to date plus lessons learned. Sometimes we get so stuck on fishing what we know its fun to throw something a little different in there and see what happens. You never know you might hook your biggest fish.