Welcome to Royal Treatment Fly Fishing!
Login
Log in if you have an account
Dont have an account? Register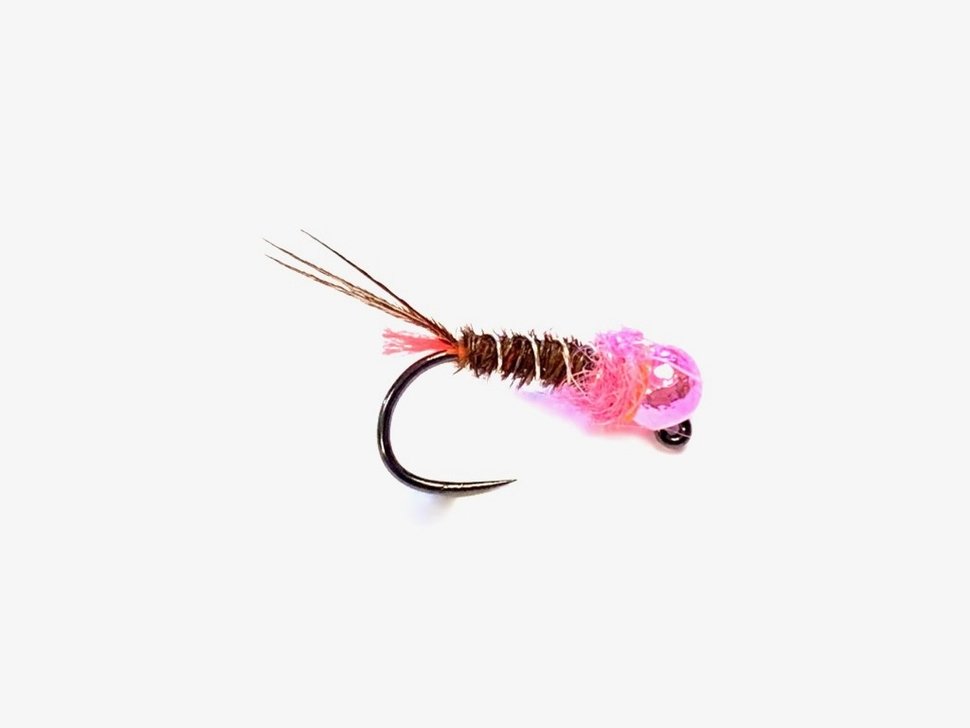 Friday night I was at the tying desk working on some variations of a couple of successful patterns for my fishing trip on Saturday. I was tying a pheasant tail that had a hot tag tail and had finished a couple that looked really great. I continued down that rabbit hole and started getting a little wild. 

I took what was a great pattern and starting rooting around the desk to find what else I had that might be interesting. Right away I found some pink beads. So I substituted the pink bead for the gold I had been using. I tied the fly the way I had been. When I got to the abdomen I substituted pink dubbing, whip finished the head and had a what the heck moment. Well, what the heck wasn't what really ran through my mind..... that's the PG version. To say I was disappointed was an understatement. This thing was ugly! All I could think was it looked like a Frenchie in drag, pink tail, pink boa, and a pink hat...

So I went back to tying my other version. 

I shoved all the flies I had tied into my pack including the ugly one.

I had some great success early on in the day with the good-looking ones and I lost a couple of them. I decided to tie on the one in drag. If I thought the others were good, this was way better. But I couldn't shake the name. I showed the fly to Nick and said I think this thing is called the Drag Queen...
Hook- Fulling Mill Jig Force
Bead- Slotted Tungsten Pink 3.3mm
Lead- .015 8 Wraps
Thread- 14/0 FL Orange Veevus
Tail- 2 Strands Red Glo Brite Floss
Tail- 4 Pheasant Tail Fibers
Rib- BR Size Gold Wire
Body- 5 Pheasant Tail Fibers
Abdomen- Pink Czech Nymph Dubbing