Welcome to Royal Treatment Fly Fishing!
Login
Log in if you have an account
Dont have an account? Register
Dillon in July
19 Jul 2023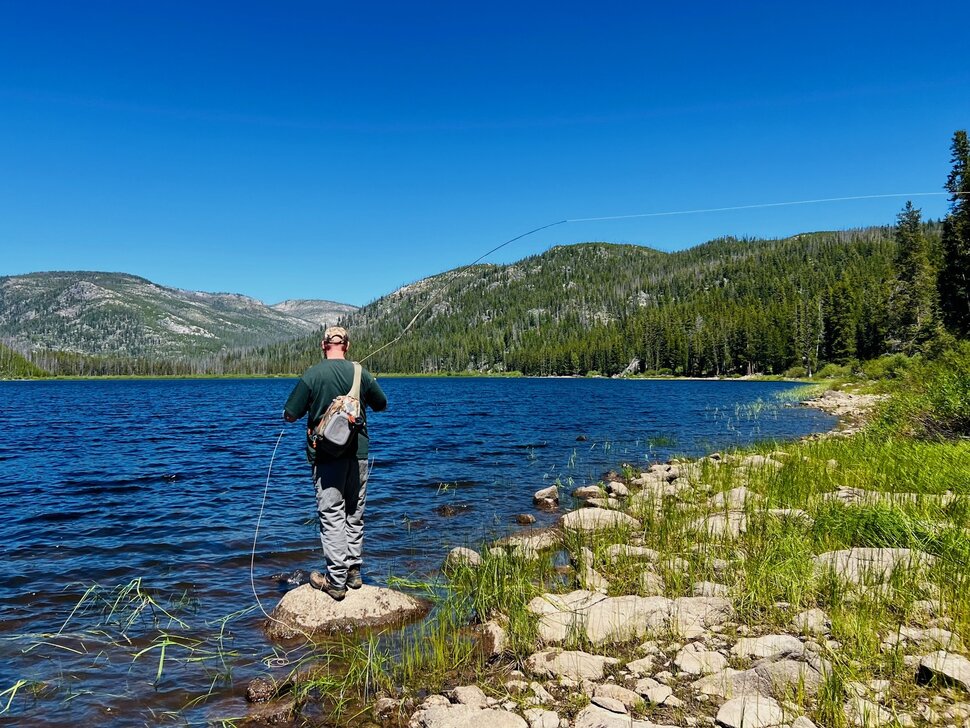 A quick trip to Montana to visit family and do a little fishing.
While it's always hard to balance family and fishing one cannot go to trout Valhalla without wetting a line.
Luckly, I got to experience some different fishing this year.
Due to conditions and Hoot Owl regulations, it really effected the amount of pressure in some areas.
In years past I would spend evenings on the Beaverhead in solitude, but due to the afternoon closers on other waters, loads of anglers moved over to the Beaverhead making evening fishing nearly impossible.
Given this I looked to smaller, less popular waters and found some exciting rewards.
I fished three smaller streams and landed some very nice fish.
It always amazes me that these waters are mostly left alone by so many anglers.
While the fish might not run quite as big, their size in relation to stream size will open your eyes.
Most are quite willing risers and fight with wild abandon.
Smaller, lighter rods add to the fun.
I also spent some time on a couple of high-altitude lakes along the Continental Divide.
These fish were feisty and willing players.
A highlight was catching a Grayling in the lower 48.
I had caught them in Alaska but wanted to accomplish it here.
While not large in this lake they were willing biters and strikingly beautiful.
The hardest part of fishing these high alpine lakes was paying attention to my fly.
Once a cast was presented it was impossible to not stand in awe of my surroundings.
Waded into a lake at 8000' looking at 10,000' plus peaks climbing right in front of me.
I couldn't help scanning for wild critters that make this heaven their home.
Another plus was the outstanding carpet of wildflowers in full bloom.
Truly Heaven on Earth!
I am already looking forward to carving more "exploring time" during next years visit.
If you are interested in talking about some of these locations stop by the shop and look me up.
I'll share what I know.