Welcome to Royal Treatment Fly Fishing!
Login
Log in if you have an account
Dont have an account? Register
Deschutes River Update
10 May 2023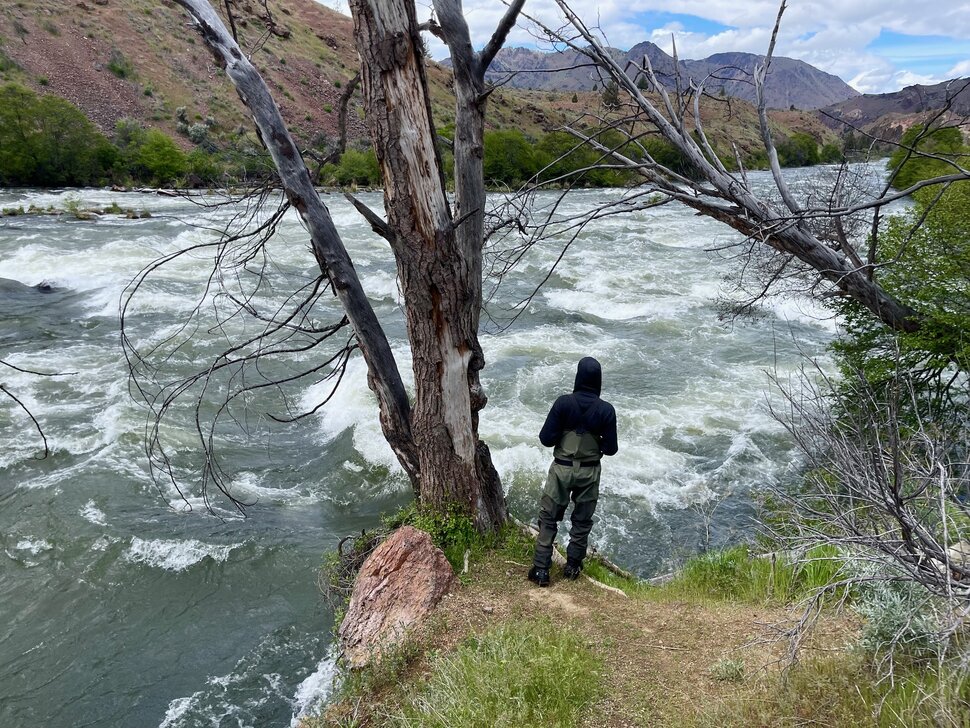 Just a quick report from the river, well, not actually from the river, but close.
I met up with Rob Crandall and the Watertime Outfitters crew for our first Salmonfly float of the season. We've all been checking the river flows almost hourly, trying to figure out what the river is going to do. Well, this morning, all of our questions were answered. As well as the river being high, it is also off-color and running more like chocolate syrup.
So the reason why my report is close to the river is we pulled an audible and are now camped next to some private lakes, stripping wooly buggers. The fish are big and plentiful, but it's not the Deschutes. Hopefully, the Deschutes will drop, clear, and will be very fishable soon.
The river near Madras is currently at 6770cfs, and at Moody, near the mouth, it is running at 9800cfs. With warm weather on the way, the river may go up before it starts to drop. Keep an eye on the gauges, and may sure you are signed up for our text message updates!