Welcome to Royal Treatment Fly Fishing!
Login
Log in if you have an account
Dont have an account? Register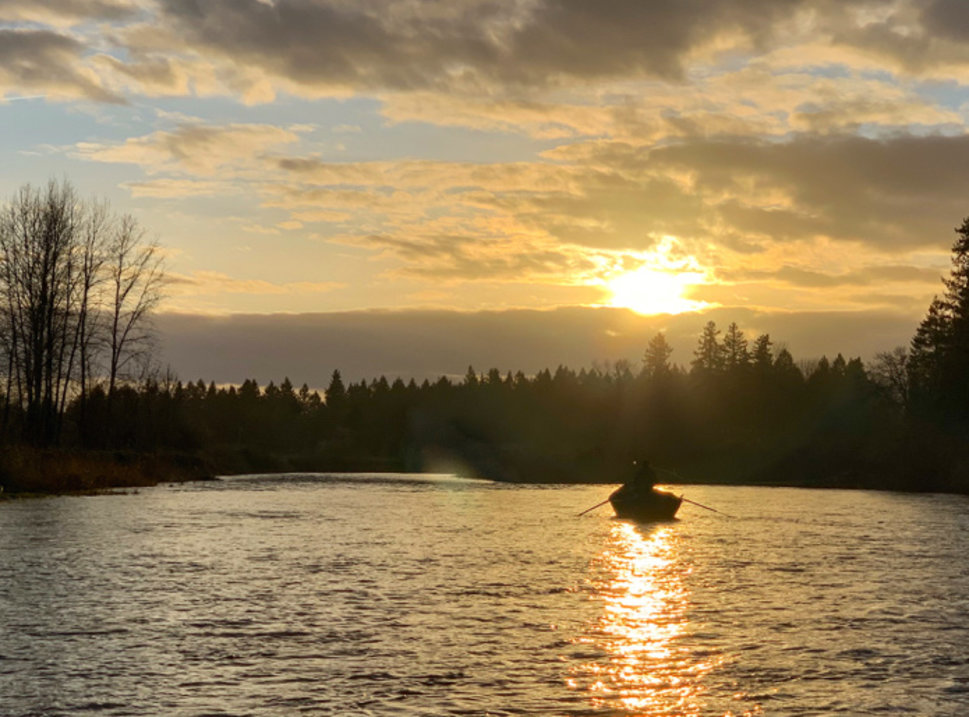 Well, Steelhead are finally here and in good numbers, plus we are not dealing with high water. The only problem is that most rivers are now low and clear, whomp whomp whomp. Don't let this depress you, fish are still around to be found for those that look.
Josh and I each had our own ideas for this last weekend. Both of us planned to head over to the coast. I told him that I was going over to fish a certain river, which he then told me that I shouldn't go to that stream it would be a bad plan and that he was going somewhere else for that same reason. This information seemed to be sound advice but later that night I decided to go to that stream anyway. I called my buddy up that I was going to float with and we made a plan, which seemed awesome if he hadn't got there an hour late, but you can't win them all. We arrive at the put-in and to my surprise, we find Josh's truck, unmistakable. Well now I'm a little pissed and impressed, not only was he able beat me to the launch but he did such a good job of throwing me off his trail. He had made me believe that this river had been the wrong choice to fish, I'm glad I had stuck with my original plan. It took us a couple of hours and a few runs in but we eventually caught up to that punk, and of course, he yells out, "I thought I told you not to fish here." At this point, laughs are exchanged and we play hopscotch among runs to the pull-out. Between us we were able to hook three fish and land two, so like stated above, fish are around for those who look. The most important lesson that I learned, is that Josh is full of deception, don't believe anything he says and if he says don't go, that means go. Now that I know this he'll probably use reverse psychology and it will be the opposite of what I think, but we will never know. I'm just going to have to put a GPS tracker on his boat.
On another note, if you decide to go trout fishing over on the east side the Deschutes River has been fishing well. A customer that went out fishing with Brian Silvey gave an outstanding report of catching trout throwing streamers. As I'm writing this someone else is texting me that just is coming back from over there and is claiming of catching a bunch of trout on Euro Nymphs. It seems that stonefly imitations and green perdigons were his weapons of choice. This will be a great option for those looking to escape from the winter doldrums, or the steelhead low and clear blues.