Welcome to Royal Treatment Fly Fishing!
Login
Log in if you have an account
Dont have an account? Register
Dealer's Choice
07 Apr 2022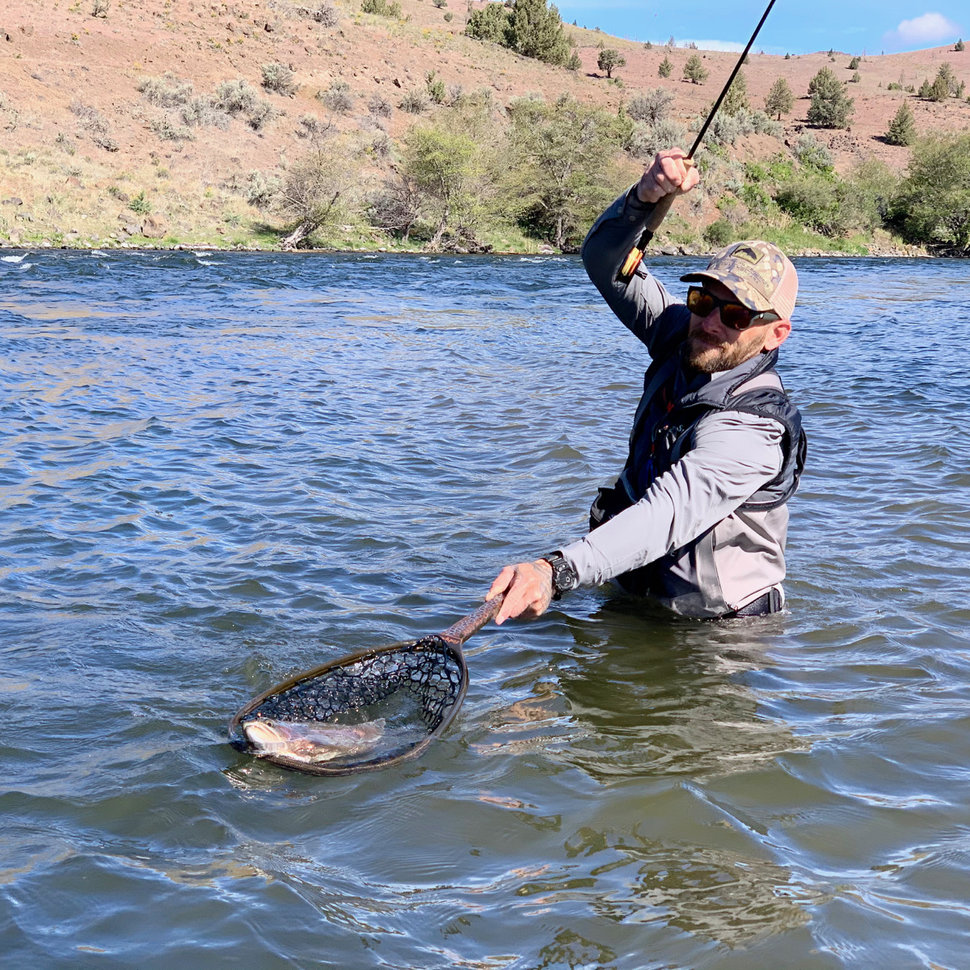 Winter steelheading is coming to an end. We have maybe three weeks left and if it gets warm even less. Around this time every year, I've been beaten up enough and spent enough fishless days that I'm ready for a change. At this point, I can't wait for the end of April and the lower 100 miles of the Deschutes to be open. The Salmonfly hatch is on the horizon, warmer days, sleeping under the stars, and the gratification of actually catching fish. 
These warm spring days have both trout and steelhead very active, and if you're lucky maybe a spring Chinook. 
Steelheading remains the same, except this is the time of year you have more fish in the river than usual. There is a mix of winter fish and fresh summer fish culminating in the actual peak. Keep fishing flies that are 1.5"-3" long on sink-tips. More fish will be in tailouts and with this warmer water, you will see more fish actually on the move. 
If you want something a little more gratifying go east or south. The Deschutes, Metolius, Fall, Crooked, or McKenzie. All have been fishing well and all are a little different. Right now the Deschutes and the Metolius are a mixed bag. Swing streamers, dry dropper, or Nymphing it's all going. The Fall and Crooked have been very similar. Small flies, mostly midge type patterns or small dries, mostly BWOs. The McKenzie is going strong also. Streamers are in play and nymphing has been the main player. 
At this point everywhere you want to go is going to be good depending on the day. It dealer's choice but make sure you get it while the getting is good.