Welcome to Royal Treatment Fly Fishing!
Login
Log in if you have an account
Dont have an account? Register
Christmas Island Special
05 Nov 2019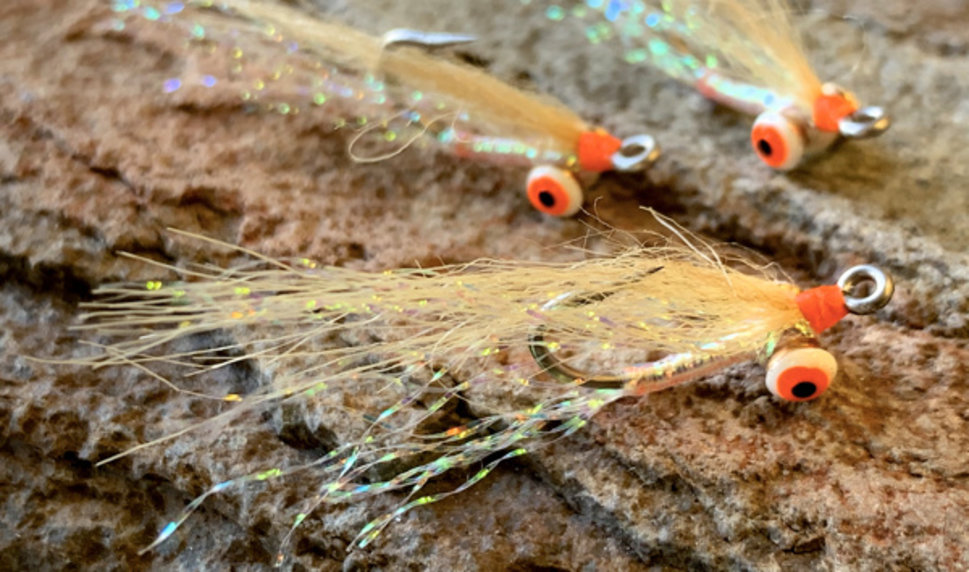 What can I say? The Fly Czar left town and I couldn't look another Czech Nymph in the eye so I decided to mix it up this week with a favorite Bonefish treat. Now, you might be sitting there in your fuzzy slippers saying, "Joel, I don't plan on going Bonefishing anytime soon and will never need Christmas Island Specials in my fly box." Oh Contraire mon ami! Even if you never set foot on that famous chunk of coral in the middle of the Pacific you still may want to twist up a few of these for your more localized pursuits.

Christmas Island Specials have tempted Steelhead on the Deschutes and John Day, Trout on the Metolius and of course, Bonefish just about everywhere they swim.

Originated by my friend and former employer, Randall Kaufmann, the CIS is a must have for any angler heading to the salt. Design to touch down in changing tidal flows this pattern can be tyed in a multitude of colors to match the habitat. Personally, a couple dozen tyed in orange on a size 6 - 811s will outlast the fresh produce on the island and hold you for most of the week. That said, no one goes Bonefishing without a few hundred flies and mixing them up in pearl, pink, and chartreuse is a good idea. Also, add a handful of 4s and 8s with the appropriate dazl eyes should be added for when conditions change.

Oh, and that comment about Steelhead and Trout? Totally true, just say'n.  
Hook: Tiemco 811S Size 6-8
Eyes: Dazl-Eyes Gold 5/32 - 1/8
Thread: 140 UTC, FL Orange
Body/Tail/Under Wing: Pearl Krystal Flash
Wing: Pseudo Hair, Tan