Welcome to Royal Treatment Fly Fishing!
Login
Log in if you have an account
Dont have an account? Register
Black Friday Fishing Report
05 Dec 2019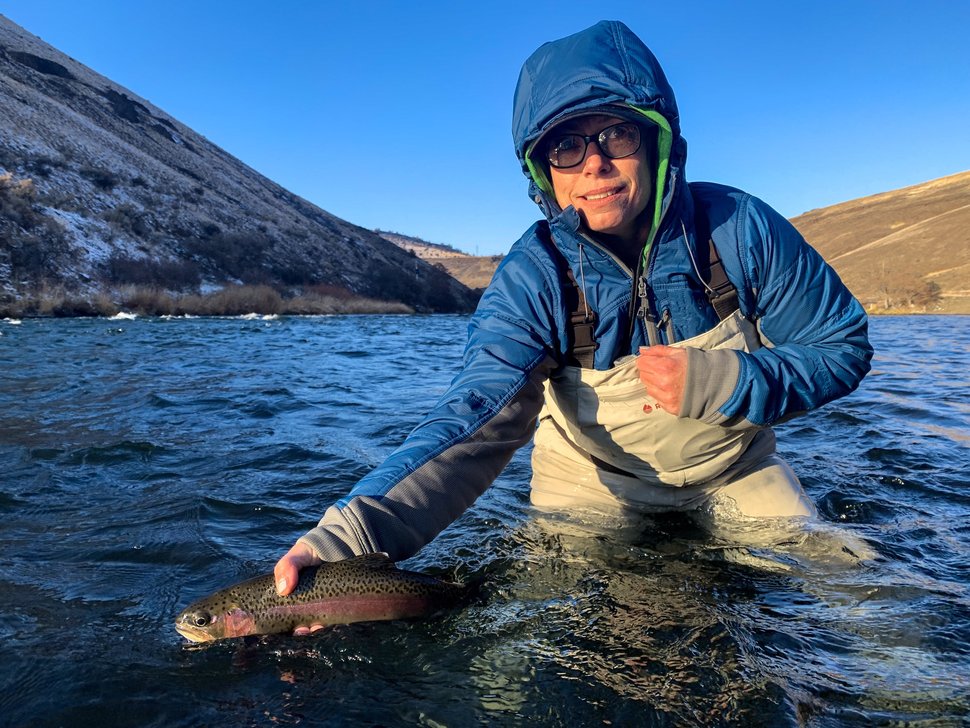 Our Black Friday fishing event was awesome! Many trout ended up having sore lips and even a few Steelhead were encountered. Ace Spey master, Jenn Swope, popped a camp water Steelhead while Joel got lunch heated up in his 4-wheel drive kitchen. Thank you to everyone that decided to join us out there in the freezing temperatures. Even Shandy our Royal Treatment ambassador who showed up extra late was able to keep her Black Friday luck strong by landing a few beautiful trout. Most of all the Trout were hooked euro nymphing Josh's Drag Queen and Mic Drop. The Steelhead fell for swung flies fish on sink-tips.

If you're planning on going back over to the Deschutes anytime soon it's looking like the temps are warming up slightly so at least it will be above freezing. That's toasty warm compared to Friday. 

Speaking of winter Steelhead, there are a few fish starting to show in the local rivers, not great numbers yet, but it's definitely time to start thinking about fishing locally. The majority of our rivers are still at very low flows but hopefully, with the rain coming in the next few days we should see a bump in river height. This should bring in some more fish into the coastal and local rivers like the Clackamas and Sandy. Winter isn't coming anymore, it's here.