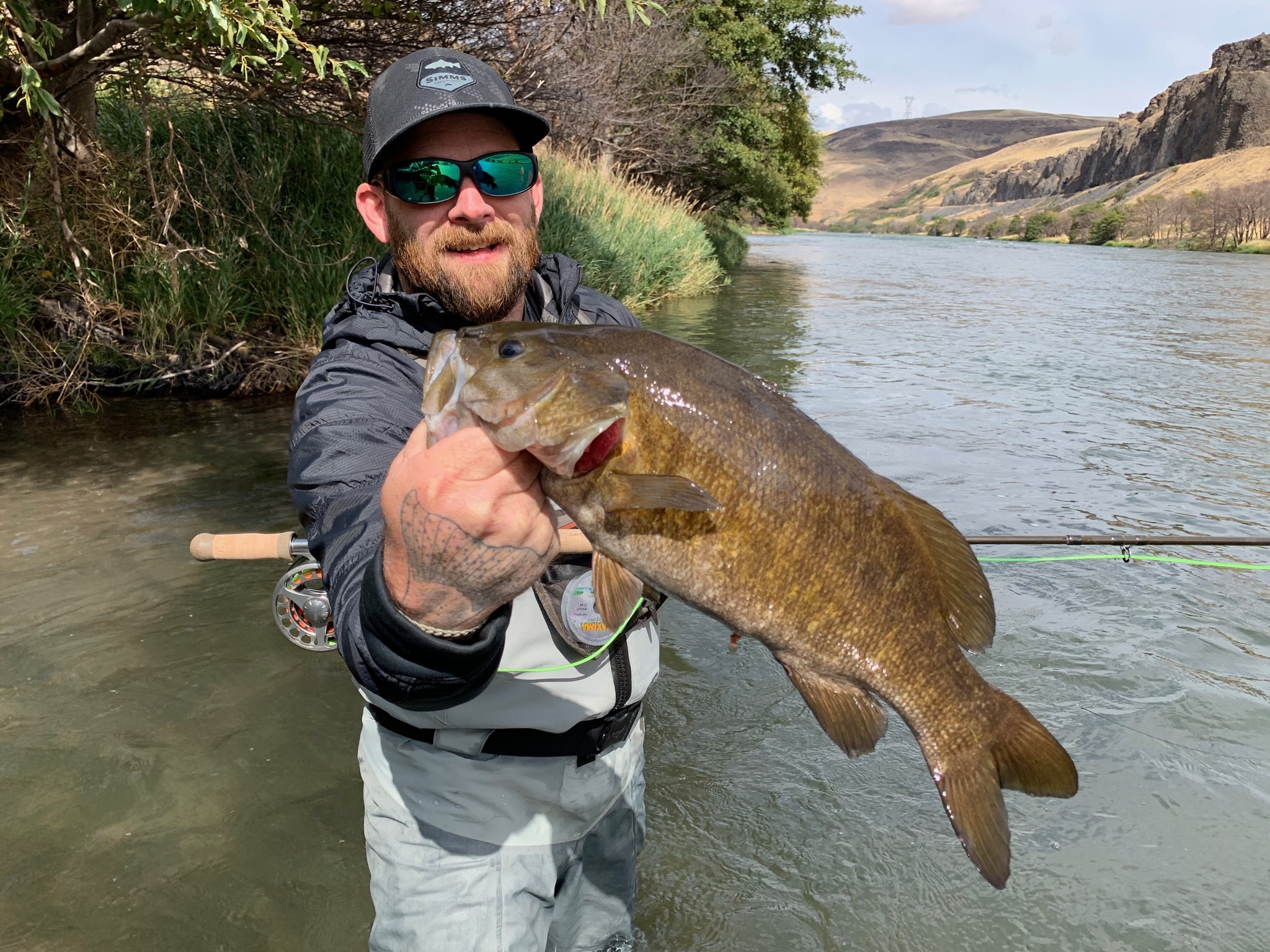 Autumnal Equinox, I bet you didn't know I knew such words, especially words that big! Officially, summer is over. If I could create another holiday, this would be it. Goodbye summer, hello fall. Fall is my favorite time of the year. The leaves are changing colors, temperatures are cooling and steelhead and salmon migrating up our Northwest rivers. It doesn't get any better.

I've been dreaming about being on the river at dawn. The sun is starting to rise and a thin fog is settling on the canyon rim. I can smell it, feel it and taste it. What could be better? These are the days I live for. The days are getting shorter and winter is imminent. Summer is slipping away and so are the last warm days.

Trout fishing has been on fire wherever you go. The Metolius is coming alive as the crowds thin out and cooler temps freshen the air. Expect some late season Green Drakes, or Flavs, the smaller cousin to the massive Green Drakes of early Summer. Not to mention Bull Trout are moving into the river in good numbers. Big white streamers are the ticket for those guys.

If the Metolius is not your speed, the Deschutes is rocking too. Steelhead or Trout, take your pick. The majority of steelhead are in the lower 40 miles below Shear's Falls. White River has been hit and miss as of late, so make sure you take some bigger flies and sink tips. Although we talk a lot about Steelhead this time of year, Trout fishing is really the shining star. Trout are grabbing from top to bottom. Dry flies, streamers, Euro nymphing, it's all working right now.

There are other unnamed options to fish right now. Sea-run Cutthroats on the coast, Silvers pretty much anywhere west of the Cascades, not to mention Fall Chinook. If you are into lake fishing this is a great time too.

Fall Bounty is one of those things that encompasses a lot of things, hunting, fishing, foraging. Take advantage of what nature has to offer before it's gone. If you need some ideas about where to go, stop by the shop because we've got some ideas for you.