Welcome to Royal Treatment Fly Fishing!
Login
Log in if you have an account
Dont have an account? Register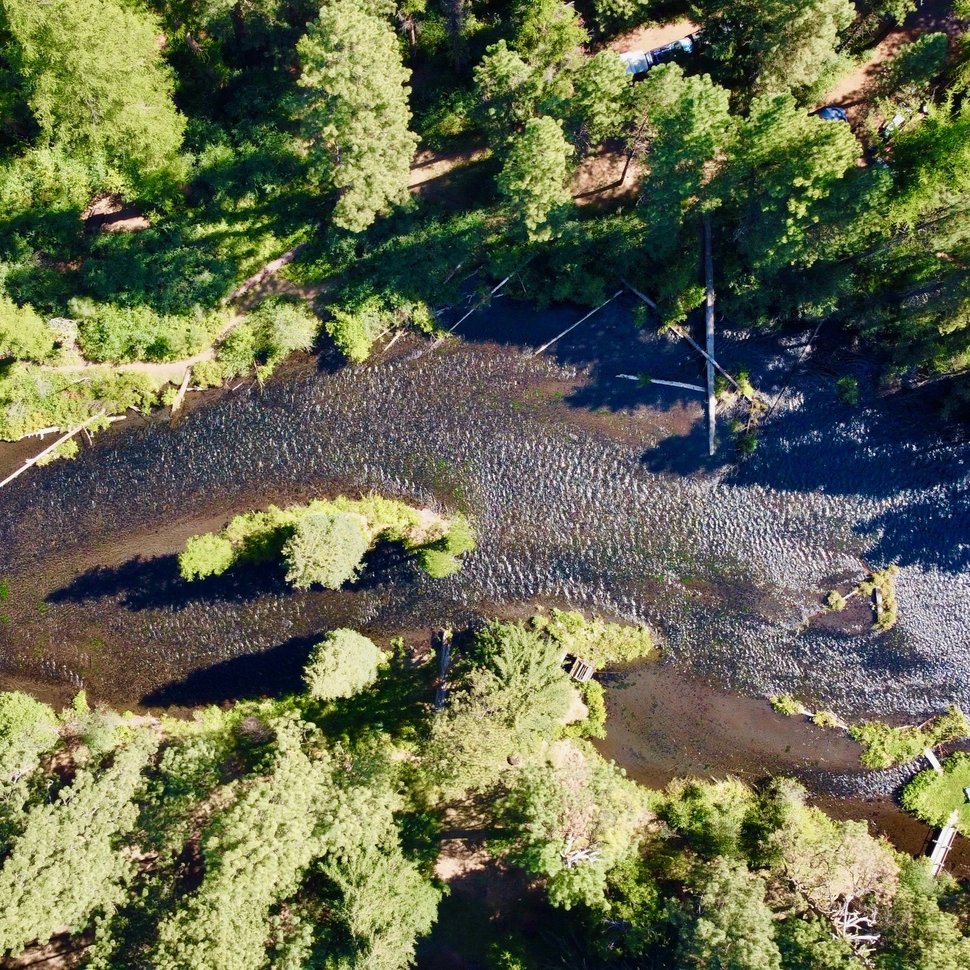 The anticipation one experiences while preparing for a fishing trip is a powerful feeling. It puts a bit of steam in your stride. A smile on your face as you gather and inspect your gear and all those fly boxes that hold so much promise. That's certainly what I was feeling as my son Spencer and I prepared for an outing on the Metolius this past weekend.

It had been many years since I had fished there, and it was Spencer's first trip since he was a youngster. I was more excited for him to experience the unmatched beauty that awaited us. So on we rolled. As we headed South, we began to see hazy skies created by the growing Cedar Creek fire. The skies grew thick with smoke as we traversed Hwy 20 past the devastation of the Detroit fire of two years ago. Finally, there it was….signs pointing the way to Camp Sherman.

The Camp Sherman store was a welcome site. Packed with eats and treats combined with a warm, comfortable vibe. But most important, to me anyway, was the cozy and well-stocked fly shop in the back. The staff was welcoming and very helpful, and full of info on what and where. Just like another place I know. They wished us well and off we went in search of a campsite. After cruising thru several campgrounds, we serendipitously found a beautiful spot just vacated in Smiling River CG.

Since our time was going to be a short stay, we got right to it. Bloody Marys were made, and camp chairs were set out. Exhale and relax. We've arrived.

We set out in search of promising water and found many anglers on the trail and in the water doing the same. All responded that the fishing has been "Challenging." In due time, we each found some good-looking water. Leapfrogging down the river, we'd meet up and discuss further fly selections. Challenging became the word of the day. Never had I witnessed the plethora of insect species flitting about. Green Drakes, Gray Drakes, Golden Stones, Caddis, PMD's, Little Yellow Sally's….Whoa! Indeed a sight to behold.

We covered a lot of water that day. Each bend in the river was met with anticipation and awe of the surrounding splendor. And while no fish were brought to hand, we both agreed that we had the best time and we'd be back soon.