Welcome to Royal Treatment Fly Fishing!
Login
Log in if you have an account
Dont have an account? Register
A Steelhead Anniversary
21 Sep 2023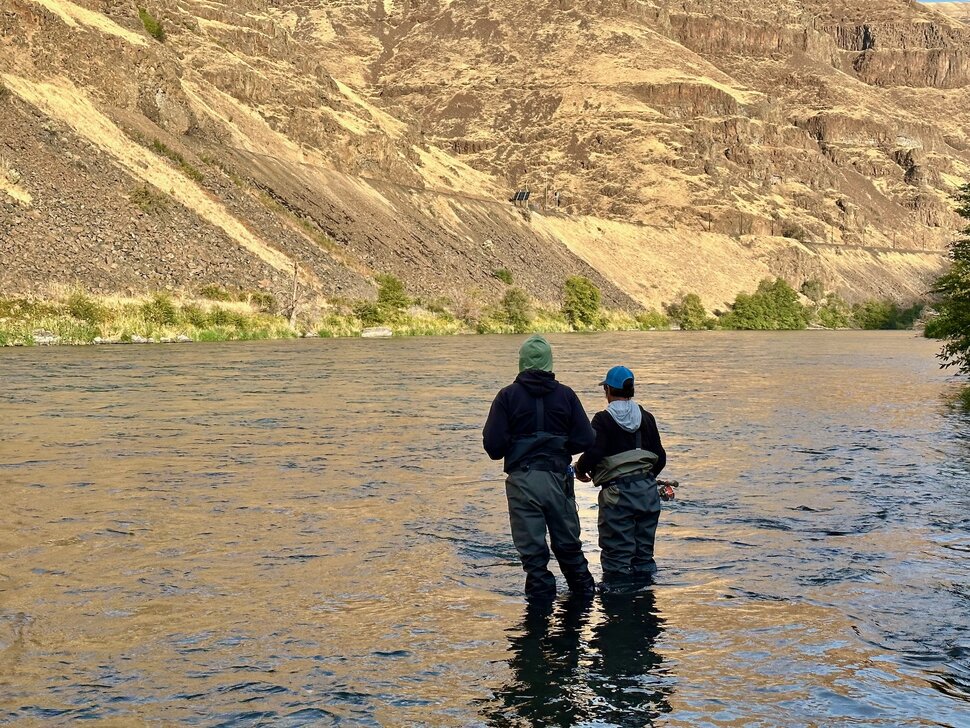 This week I was fortunate to be able to have a couple of my good friends, Rob, Erin, and Cooper in my boat as they celebrated their 25th anniversary. It seems like I've been fortunate enough to spend a couple of anniversaries with them, and it's always a great time. 
Saturday, we met up with a couple of our good friends, Larry and Jordan, to round out our group. We floated into camp around 5:30, just in time for happy hour and a pass through our camp water. 
The next morning, we were up the well before the sun. Larry and Jordan stayed and fished the camp water, and we left camp in the dark in search of another piece of prime steelhead reel estate. 
The four of us in my boat hadn't fished the Deschutes together in a few years, and it was great all being back out together. I think even Cooper was having a good time. 
We floated into camp mid-afternoon, just in time for a pre-fishing snack and a rest. Around 4:45, we broke for the evening fishing. I say we, but I stayed on my cot enjoying some quiet camp time. Rob and Erin went downriver, and Larry and Jordan stayed and fished the camp water. Rob hooked and landed a hot fish halfway through their run. After releasing Rob's fish, they called it quits and returned to camp. 
The next morning, again, we were up early and floated out of camp, leaving Larry and Jordan on the camp water. We ended up hooking a number of fish that day on a mix of floating lines and sink tips. 
The Deschutes is really coming to life right now. There are steelhead around, lots of big horn sheep, and just about every other kind of wild life you can imagine. As the temps drop, and the days get shorter, fishing will get better. This is possibly my favorite time of year.