Welcome to Royal Treatment Fly Fishing!
Login
Log in if you have an account
Dont have an account? Register
4-Tips to Success
09 Oct 2019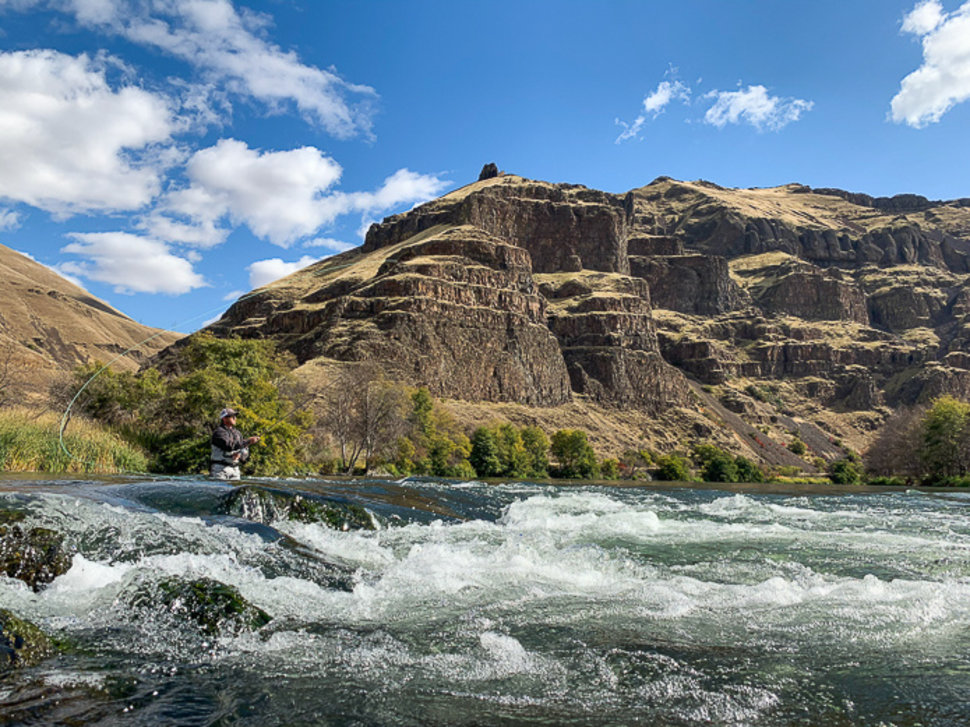 This summer I have fished quite a few days below Mack's Canyon and have been pretty successful. I have been finding fish all over but a few runs have been big-time producers for me, and today was no exception. 
I feel like I probably sound like a broken record, as I keep saying this over and over. If you are a Steelhead angler, or you want to be a Steelhead angler you have to weather these ups and downs. Right now, Columbia River Steelhead are at an all-time low. So there are very few fish, but there are fish. If you put in the time you will find them.
I do have a few tips that may help you:
Because of the lack of fish, the more water you cover the more likely you'll be to find one.

 

Don't get caught up in the you can "only" fish a floating line mentality. Once the sun is on the water switch to a tip and a larger fly. 

If I fish through a run and I know it should be holding a fish and I don't get it on the first pass I will fish it a couple of times, especially what I believe to be the bucket. But I will change my tactics. Change flies, or tips. 

Lastly, Sam and I were talking about our fishing rituals and I commented that my biggest ritual was keeping my fly in the water. Really what I meant was you can't catch one if you don't go. 
We are hitting mid-October at this point and if there's a river that flows into the Columbia I guarantee that it has Steelhead in it. So if you've been contemplating fishing the Klickitat, John Day, Grande Ronde or any other river, I'd suggest doing it. At the very least Steelhead live in the most beautiful places. 
Now if Steelhead isn't your game and you are just humoring me by reading this far you might take interest in knowing that the Trout fishing has been exceptionally good. And not just on the Deschutes. I've heard several customers coming back talking about the Metolius and the Green Drake hatch. That's not the only producer, the Crooked has been fishing well and so has just about every lake in Oregon. 
Fall is one of the best times to be out fishing and you better jump at the chance because winter is going to be here before you know it.