Welcome to Royal Treatment Fly Fishing!
Login
Log in if you have an account
Dont have an account? Register
Artifishal Showing
31 Jul 2019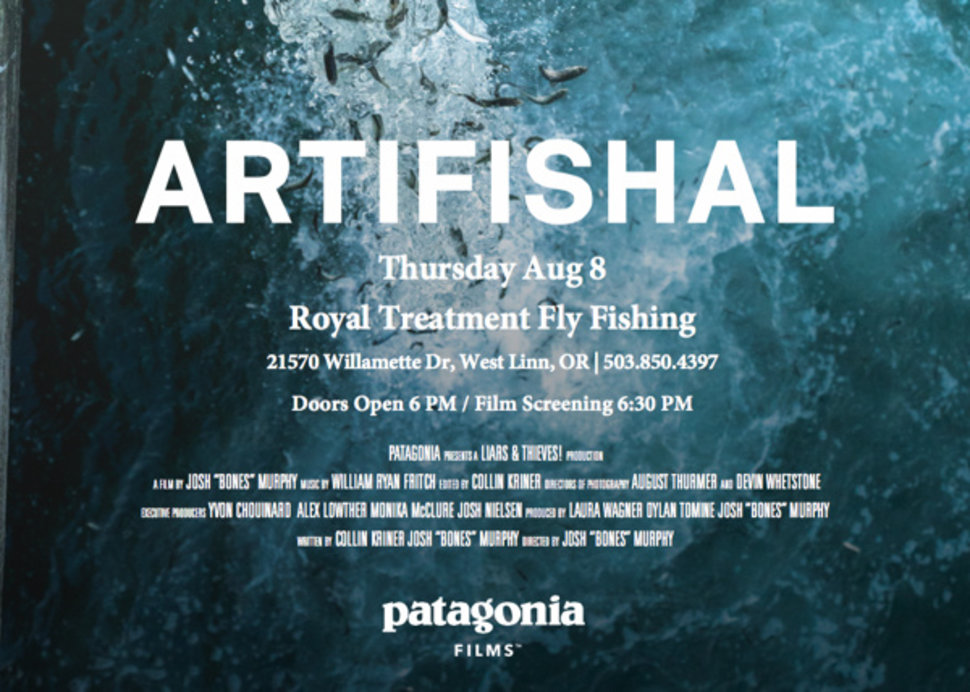 Royal Treatment Fly Fishing is proud to be hosting a free showing of the new feature-length film Artifishal produced by Patagonia and Liars + Thieves! 

Artifishal is a film about people, rivers, and the fight for the future of wild fish and the environment that supports them. It explores wild salmon's slide toward extinction, threats posed by fish hatcheries and fish farms, and our continued loss of faith in nature. View the trailer here. https://www.patagonia.com/artifishal.html

Doors will open at 6:00PM, with refreshments and the show will start at 6:30PM. The film is 1.5 hours long and following the film we'll have a Question/Answer session for an open opportunity for people to ask questions from local voices.

This event is free to attend, although space is limited to 30 guests. Please register on-line to reserve a spot.