Welcome to Royal Treatment Fly Fishing!
Login
Log in if you have an account
Dont have an account? Register
Quigley BWO Hackle Stacker
09 Nov 2019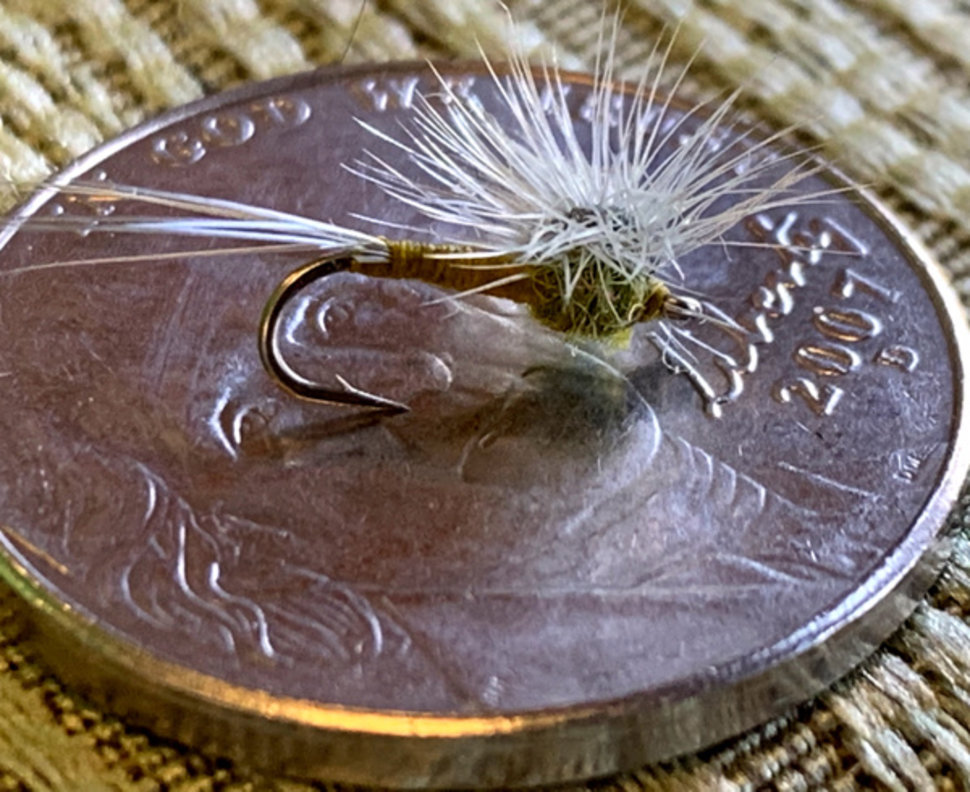 If I had a nickel for every time I mentioned BWOs in the newsletter I could probably buy a new 4 wt. rod to cast these diminutive Trout snacks. Blue Wing Olive, or Baetis, are on the menu during much of the year, only hiding away during the hottest months of summer. Even then you might find a few flitting about as evening comes calling. As fall slips into winter we see hatches during the warmer hours of the day on the Deschutes and Crooked rivers, but they can pop at almost any time on the Metolius.

Cloudy days with a threat of rain seem to inspire them to emerge, but mid-day sun doesn't slow the hatch if the fall or winter temperatures are right. My most memorable encounter was on the Metolius in a light snowfall when the Trout seemed to be rising for snowflakes. Closer inspection revealed it was indeed BWOs drawing Trout to the surface and I had the right size to entice them. Several fish came to hand before an otter swam into the pool and curtailed any further action.

While there are as many patterns in circulation as there are varieties of this species, the Hackle Stacker version has found a prominent place in my fly box. A particularly finicky Brown Trout on the Owyhee fell prey to its seductive profile during an early spring drizzle and landed me in the 20/20 club for the trip. I would have bet a nickel that fish wouldn't have risen with me standing just a few yards away, but he did.
Hook: TMC 100 or your favorite dry fly hook
Thread: Olive Uni 8/0
Tail: Mayfly Tails

Body: Super Fine Dry Fly Olive

Hackle: Natural Dun Saddle Hackle Wrapped around a thread loop