Welcome to Royal Treatment Fly Fishing!
Login
Log in if you have an account
Dont have an account? Register
Spey and Single-hand Casting Classes with Jennifer La Follette
25 Jan 2021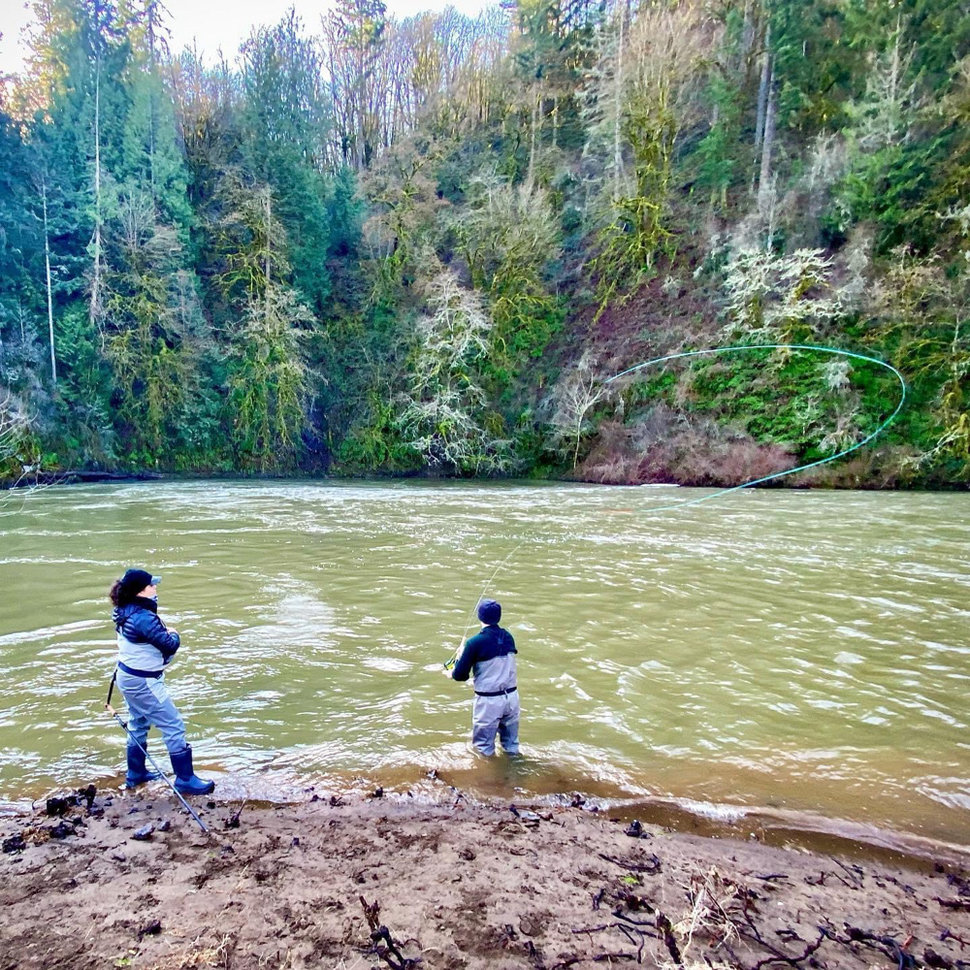 There's no time like the present to learn a new skill set or refine your current status quo. 
Jennifer books weekly private & semi-private lessons for anyone looking for casting help at any level, single-hand, or spey. 
Never touched a fly rod or need a total basic lesson? I can provide a rod and reel! Single-hand lessons meet on the grass in West Linn at Willamette Park and for Spey, you only need waders & boots as we begin on the water. 
For single-hand basics we review; equipment knots, roll cast, overhead cast, mending, entomology, fly selection, how fish feed, different takes, and various approaches to fly presentation all with a fun twist that will keep you engaged, laughing, and learning. More advanced casters might be looking to refine that double haul or learn a few single-hand spey casts to very their current roll casting selection. 
Spey Basics define anchor placement, key positioning to form better D-loops with sustained anchor casts, eliminate tailing loops, learn to shoot line, reading water, line/tip/fly selection.
More advanced? Looking to add distance to your casts? Snake roll and single Spey are a specialty for those ready to learn those beautiful "touch and go" casts! 
~Group Classes on the calendar~
Spey 101-March 6- booked 
Spey 101-March 13- booked 
Spey 102-March 20 -limited to 4 participants, fishing licenses required
Single Hand Basics- April 10
Southern Oregon Women on the Fly Spey Clinic -April 11- all-day private lessons (Grants Pass)
Spey 101 -April 17
Spey 102- April 24
Get ready for Salmonfly Hatch! Single Hand- May 1
Contact [email protected] to sign up, or call the shop for details.