Welcome to Royal Treatment Fly Fishing!
Login
Log in if you have an account
Dont have an account? Register
2023 Black Friday Fish-a-long and Stone Soup Potluck
31 Aug 2023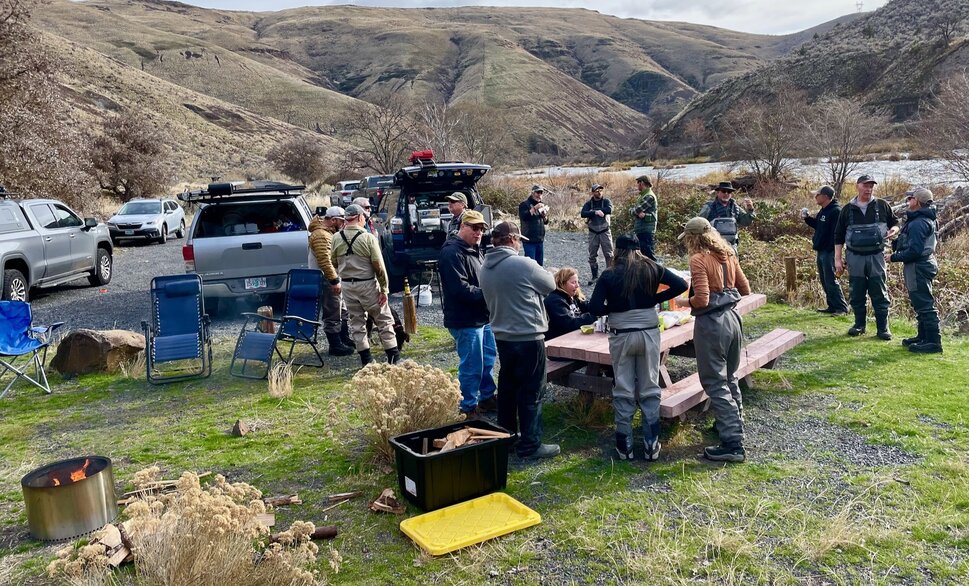 Black Friday Fish-a-long and Stone Soup Potluck is coming! Join us on November 24th on the Deschutes River near Maupin for fishing, food, and good friends. This is a Stone Soup Potluck, which means bring something to add to the feast! We'll be firing up the Skottle for Joel's famous Tacos, so just keep that in mind.
This is a Fish-a-long, so invite friends, relatives, neighbors, or strangers to go fishing for the day, and then join us for lunch on the river.
After a morning of fishing, we'll set up at Surf City, downstream from Maupin, at around 11:00, with lunch kicking off around 12:00. Bring something to share, but keep it simple. We'll have soft Tacos with shredded cheese, lettuce, sour cream, and salsa. After lunch, around 2:00, we're going fishing! So don't show up at 2 and expect us to feed you. Snooze ya loose.
Leave a comment if you're joining us, letting everyone know what you'll be adding to the feast.