Welcome to Royal Treatment Fly Fishing!
Login
Log in if you have an account
Dont have an account? Register
Unraveling the Mysteries of Lake Fishing
02 Jan 2023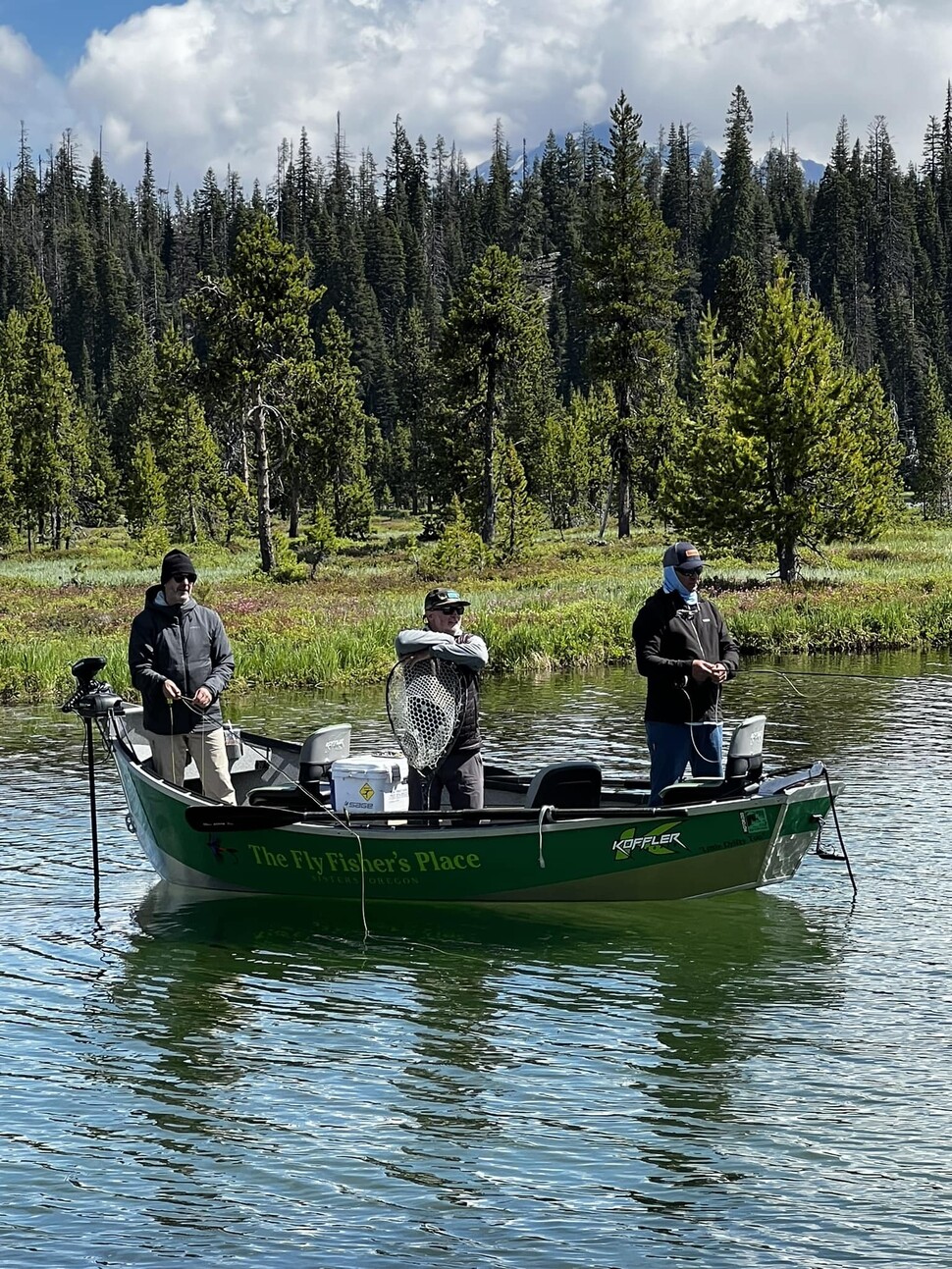 Unravel the Mysteries of Lake Fishing with experts from across the Northwest. Learn what lines, leaders, flies, and tippet to use to crack the code of Stillwater Fly Fishing. Learn techniques and strategies that will increase your success on the water.
Special guest Jeff Perin of the Fly Fisher's Place in Sisters, Oregon, joins us to share his secrets, techniques, and stories about fishing Oregon's lakes. Besides working the counter in his fly shop, Jeff spends most of his summer hours guiding his local lakes and loves to impart his vast knowledge on the subject to others. You may recall Jeff filled in here at the shop while Jennifer and I traveled to England for the Hardy 150th Anniversary celebration. Well, this time, I plan on being here to keep an eye on him. Jeff's presentation will kick off at 10:30 AM.
Then at the conclusion of Jeff's presentation, (approx. 11:30), Jeremiah Houle hits the Tyer's Table to share some of his favorite lake patterns. Jeremiah represents several well-known angling brands, including Loon Outdoors, with their full line of fly-tying adhesives, finishes, tools, lotions, and potions.   
Jeff, Jeremiah, and our own lake guru, Randy Stetzer, will be available to answer questions pertaining to tackle, techniques, and all things Stillwater. 
Join us on June 24th from 10:30 to 3:30 at the shop for this free clinic.
10:30 Jeff Perin ~ Fishing Oregon's Lakes
11:30 (approx.) Jeremiah Houle at the Tyer's Table
1:30 Q&A session with Jeff, Jeremiah, and Randy Stetzer