Welcome to Royal Treatment Fly Fishing!
Login
Log in if you have an account
Dont have an account? Register
Tyer's Table with Brit Davenport
12 Apr 2023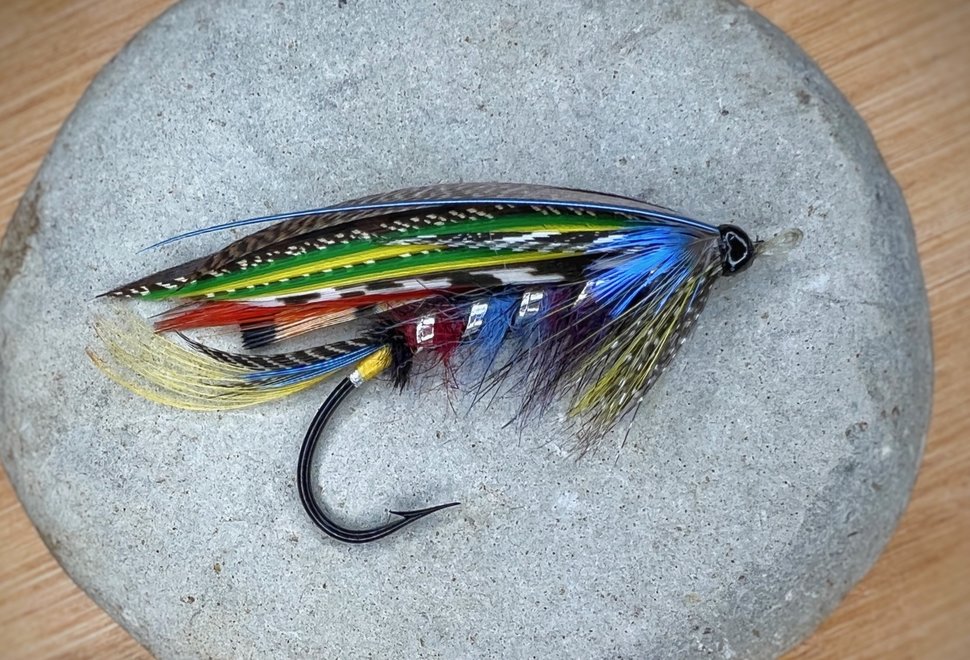 "I started fly fishing about 12 years ago and tying almost 11 years ago.  My husband, Brian, has been my primary teacher throughout the years. I spent a number of years on the Board of our local club, becoming the first woman president for two of those years.  I grew up on the lakes in Michigan.  Though I didn't grow up in a fishing family, they did instill in me a love of the water that carries on now through fishing. 
We moved to Idaho about 15 years ago and instantly fell in love with the mountains, the freestone streams that flow through them, and the wild cutthroat that inhabit them.  I started out tying mostly trout flies out of necessity. I've ventured into tying flies for steelhead, though I am just starting out, really, in the steelhead fishing world. I look forward to the day when I finally connect with my first. 
About a year ago, a switch flipped in my brain, and all I could think about was full dress classic Atlantic salmon flies.  So down that rabbit hole we went.  I still haven't surfaced, not looking to, and probably never will." 
Join us on May 13th, from 10:30 until 1:00, as Brit Davenport takes a seat at the Tyer's Table.