Welcome to Royal Treatment Fly Fishing!
Login
Log in if you have an account
Dont have an account? Register
Royal Treatment Ambassador Jennifer Swope
27 Jun 2019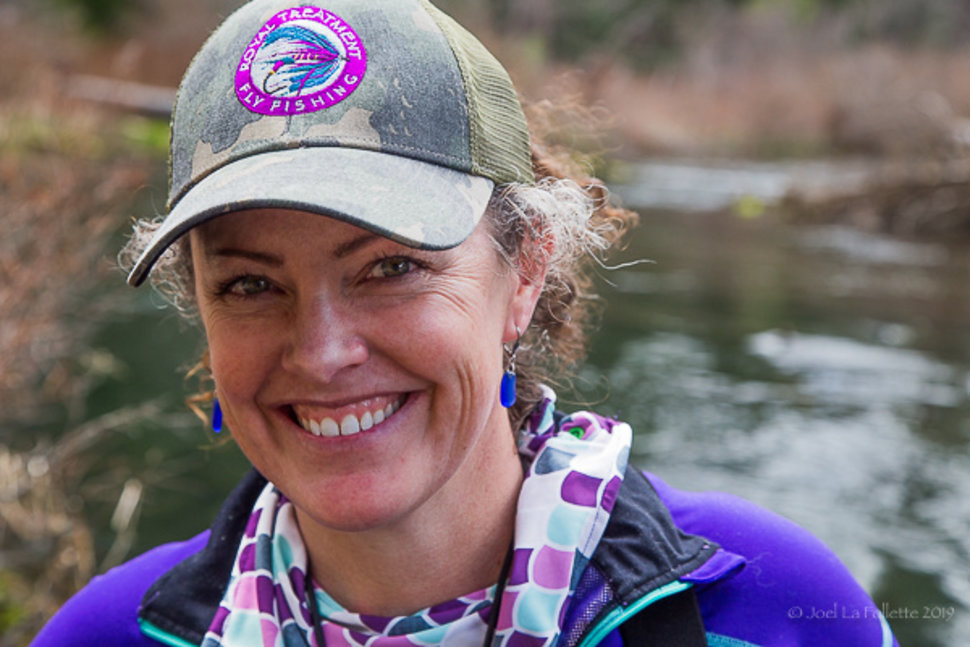 The way we care about others, matters more than anything else. Choosing to being sincere, kind and genuine really is The Golden Rule to try and live by if we plan to thrive. While we may not always recall specifics, the responsibility to positivity impact how people feel with our exchange can reroute someones entire day, if not their life. It's time we start doing more events together- as women & men- as we all share the same affinity with fly fishing; so let's start traveling together and creating meaningful relationships while building new skill sets no matter what level you are at.
Finding a home in a fly shop that has the same commitment to people as they do with business is beyond rare in this day in age. That being said, I am honored and excited to be getting more involved with Royal Treatment Fly Shop; our ethics see eye to eye as do our passions for fly fishing, education, conservation, relationships, good humor and for adventure!
This highly respected fly shop and staff is fully dedicated to building enduring ties within the community of West Linn, OR and beyond strums at my heart chords. As a happy-go-lucky person who is well versed in the fly world, travel planning, journalism, photography, organization, and ohhh so crazed about vintage Hardy Reels and swinging flies, with a love for good music, whiskey/margaritas AND American History, I knew a collaboration was in order.
One of the best life lessons I have acquired from competing as a novice at The World Spey Casting Championships, Spey-O-Rama is to never compare your beginnings to someone else's middle as we are all on our own journey of discovery. The relationships we build when taking on new challenges refine us like fire and grow the heart in ways one would never have guessed.
Come join Royal Treatments very own, Joel La Follette and myself in February 2020 for an epic co-ed trip to Ascension Bay, Mexico.
Memories made will outlast a lifetime, so make them count. You will never know unless you try.