Welcome to Royal Treatment Fly Fishing!
Login
Log in if you have an account
Dont have an account? Register
Prime Time Bass Trip
31 May 2022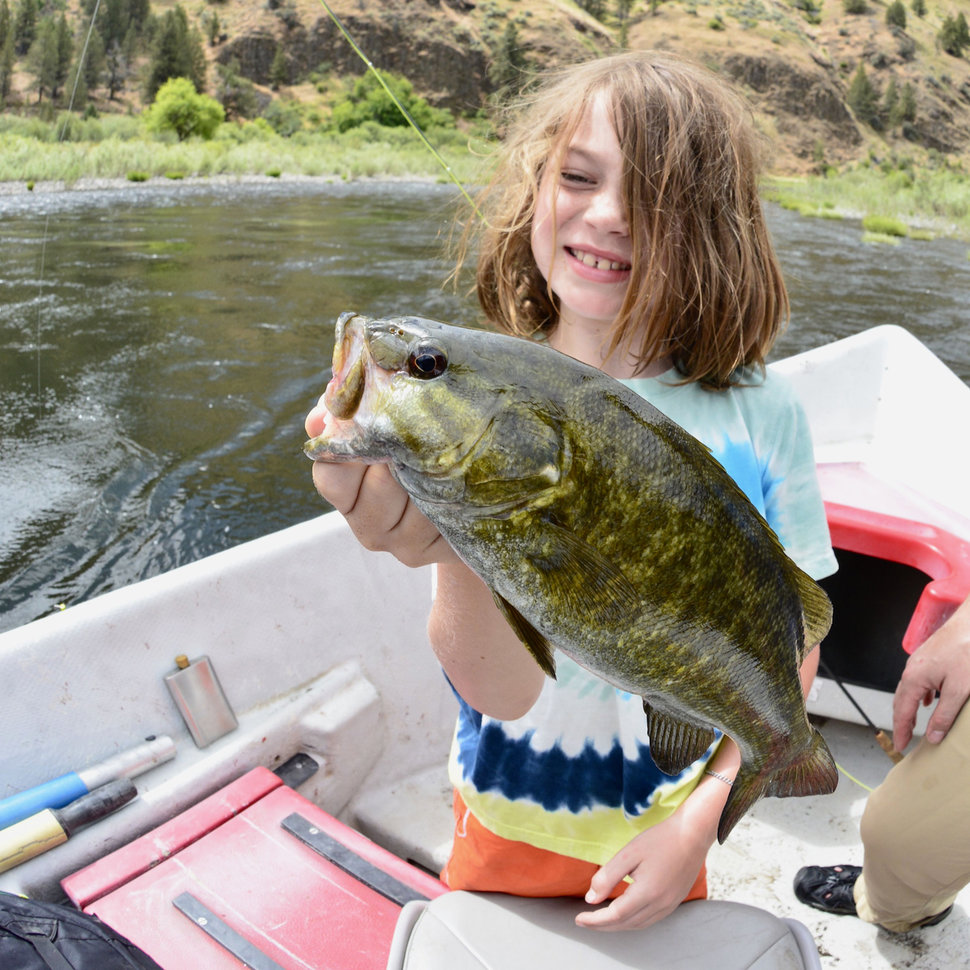 Join us on this 5-day, 4-night float on the John Day River to experience some of the best Smallmouth Bass fishing in the country.  Arguably, the John Day is the finest smallmouth bass fishery west of the Mississippi. Anglers of all skill levels can enjoy insanely high rates of feisty smallmouth bass while experiencing one of the West's most interesting and least traveled wilderness float trips. It is not uncommon to hook in excess of 75 fish per rod per day. These fish average from 8-12″, with larger fish in the 18-20″ range.
Running more than 500 miles, the John Day is the third longest free-flowing river in the contiguous United States. It is protected as a "Wild and Scenic" river under Oregon Scenic Waterways Act. The river's serpentine course meanders along steep basalt canyon walls, juniper and sagebrush-dotted hills, abandoned homesteads, and petroglyphs. This is one of the most culturally rich river corridors in Oregon. For thousands of years, the Northern Paiute lived on this river they called the Mah-Hah. In 1805 these canyon dwellers met their first Europeans, the Lewis and Clark expedition. In 1812, the river was renamed the John Day after one of the members of the Astor-Hunt overland party. The John Day River is truly the Grand Canyon of Oregon.
Find out more information at: https://fly-fishing-guide-oregon.com/rivers/john-day-river/john-day-river-smallmouth-fishing-trip/
Cost is $2500.00 per person and includes guide, river permits, camp set-up, and all meals except breakfast the first day.  Contact [email protected]