Welcome to Royal Treatment Fly Fishing!
Login
Log in if you have an account
Dont have an account? Register
Fly Fishing Adventurers Wanted
09 Feb 2022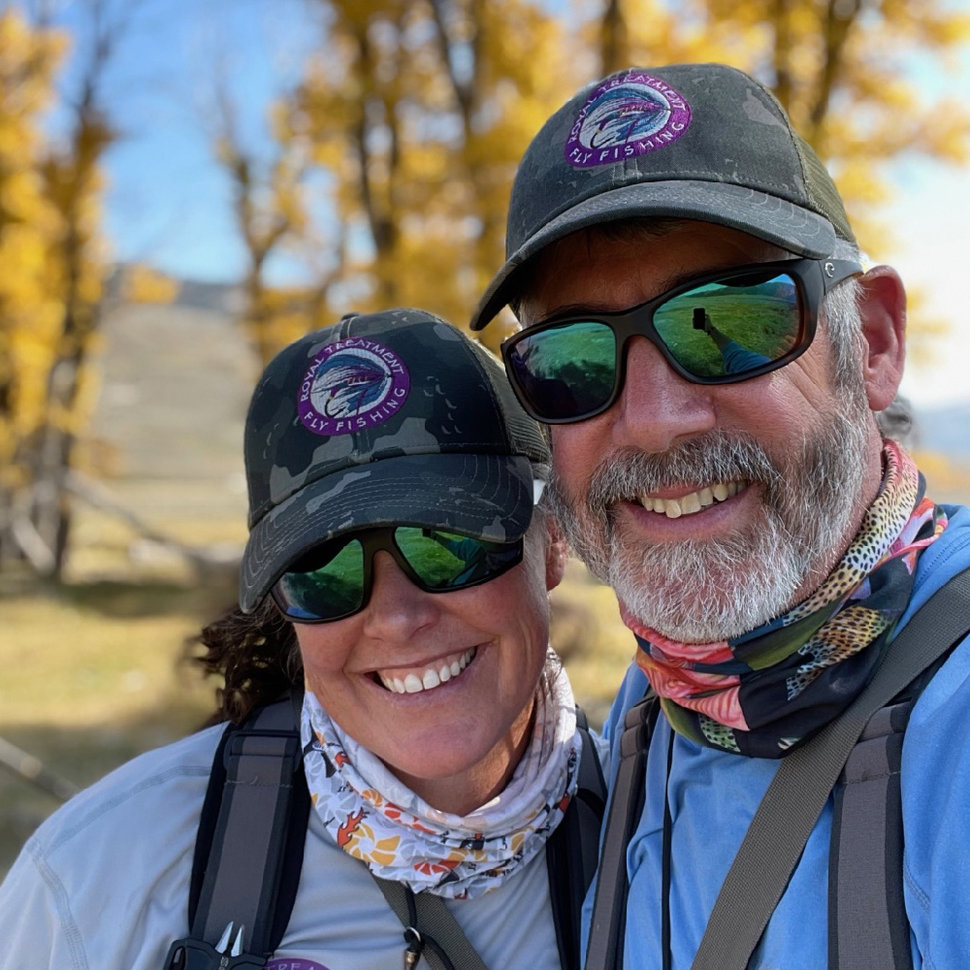 Where do you want to go?


Over the years, fly fishing has taken me around the world and across the country. I love finding new and exciting places to chase fish with a fly rod. It doesn't matter, big fish, little fish, as long as there is a challenge and beautiful scenery involved, I'm ready to go. Now, with a fly fishing wife who is up for any angling challenge, finding other couples, partners, and significant others interested in sharing these experiences has become something we both enjoy. So maybe you would like to join us, or at least test the waters of adventure angling.
Fly fishing is about more than fish. It's about building relationships, friendships, and memories. All of our guests have become friends, and many have moved on to adventuring independently. They just needed a little push outside their comfort zone.
It's also nice to have someone to "hold your hand" that first time pushing beyond your normal self-imposed boundaries. Having a host to walk you through the preparation, travel, and fishing allows you to focus on the experience and memories. You may find that traveling with a group is more enjoyable.
By clicking over to this posting, we've added your email to our list of interested anglers. There is nothing else you need to do at this time. I'll be sending out an email with a destination survey in a few weeks. In it, we will ask a few questions about the type of trips you are interested in and a bit about your past angling adventures.
While this effort is focused on "fishing partners," single anglers are welcome to join in and may find someone to fish with on a regular basis. Everyone is welcome; everyone can enjoy the adventure. Jennifer and I look forward to sharing these experiences with you.
If you have questions, please feel free to reach out to us.
[email protected] and [email protected]
Or call the shop at 503.850.4397