Welcome to Royal Treatment Fly Fishing!
Login
Log in if you have an account
Dont have an account? Register
#FliesforRich
16 May 2023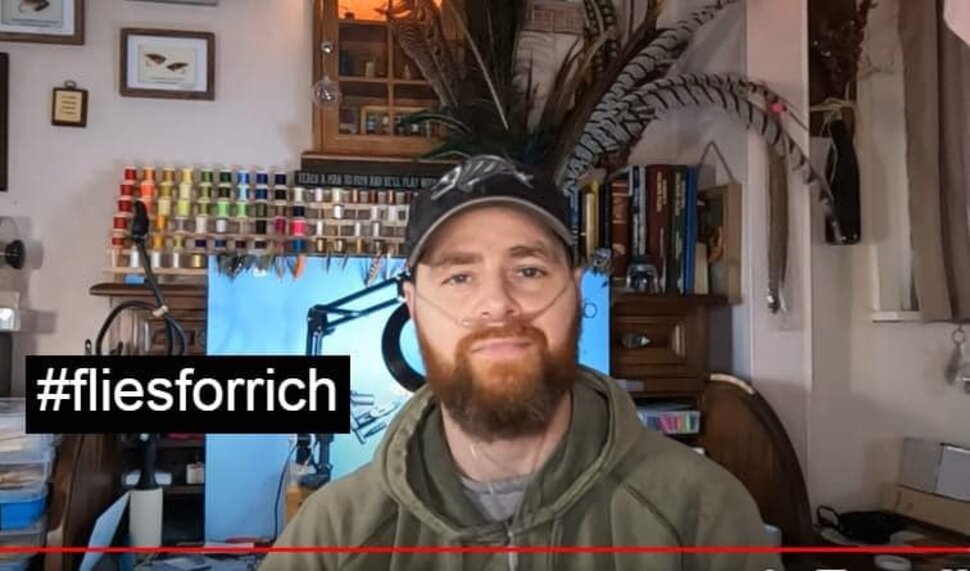 A few years ago, Rich was diagnosed with a very rare genetic lung disease called Idiopathic Pulmonary Fibrosis. He knew things had been getting worse lately, and at his last check-up, it was confirmed. Since December, his lung function has declined 50%. There is no cure; the only option is a double lung transplant. With that comes all of the medical bills, costs of traveling, and eventually having to move from NY to PA for a few months when the time comes. 
Not too long ago, Rich started a
YouTube channel
to share his passion for tying flies with the rest of the world. He has put out so much quality content in such a short period- mostly centering on classic salmon flies.  He has been doing kit giveaways that include one-on-one sessions with the winner, walking them through tying their first full-dress salmon fly.  His videos, his never-ending encouragement, and his willingness to help anyone are simply amazing.
He has helped so many in the tying community further their skills and get their feet wet in the classic salmon fly world; now it is our turn to help him.
We are raising funds to help Rich LaMonte and his family as they navigate a double lung transplant and all that comes with it. Please consider bidding on an item on social media (find them under #fliesforrich) or make a donation all on its own. Good vibes are also appreciated! 
From the editor: The fly fishing community has always answered the call when there was a need, even if the person or cause was unknown. So while #fliesforrich is a cause that might not be mainstream, when I heard about this effort, I knew I needed to share it with the Royal Treatment family.
Since our Saturday tyer needed to reschedule, and the Fly Czar is back in the shop, I've decided to slip behind the vise and fill a box for this good cause.
So join me on Saturday, May 20th, from 10:30 to 1:00 as I twist up a few Royal Treatments and some of my other favorite patterns. Better yet, bring your vise, and tye a few flies for this worthy cause.