Welcome to Royal Treatment Fly Fishing!
Login
Log in if you have an account
Dont have an account? Register
Casting for Recovery - Oregon South
24 Mar 2021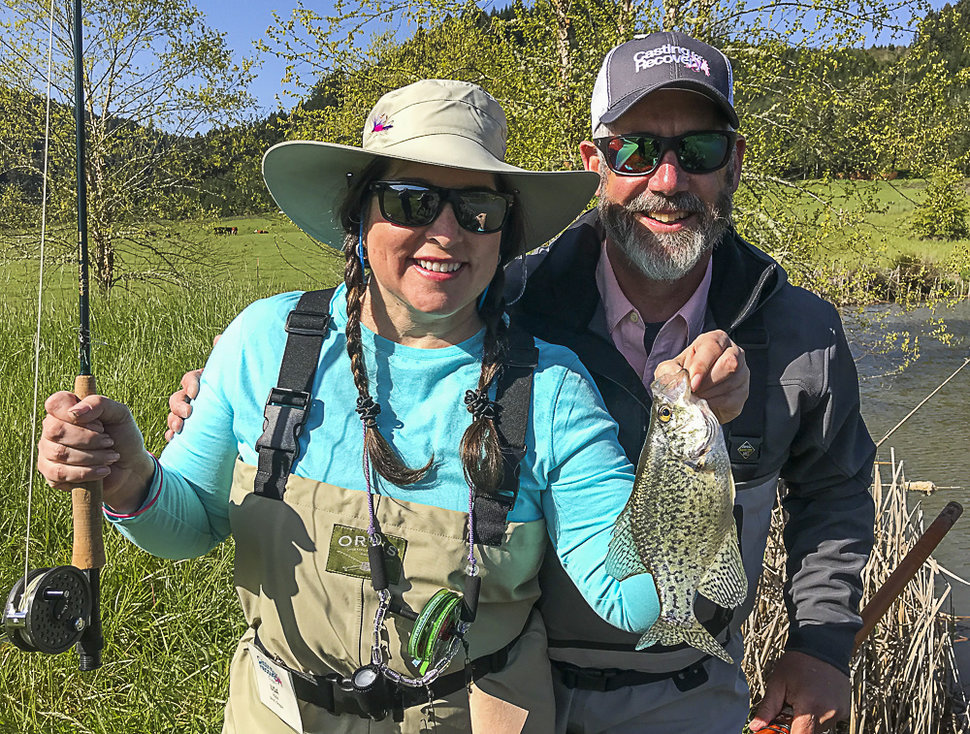 Joel's journey with Casting for Recovery OR-1, began in 2005.  After being invited to join us as a river helper that year, he quickly became a steady and familiar figure with our CfR team.  He has been instrumental in promoting and supporting CfR OR-1 through word of mouth and donations. What we really appreciate though, is his dedication to our program and to women who have battled breast cancer.
Each year Joel will adjust his schedule so he can join us on our "fishing Sunday." He has recruited many new supporters and river helpers along the way too. Year after year, they wake in the wee hours to drive several hours to join us by 7:30 am at the Big K Guest Ranch in Elkton, Oregon.  Once there they are greeted by anxious and excited participants.  After breakfast, the fun really begins!  Ladies get geared up to try their luck at catching their first fish on a fly.  Joel often has his participant on the water and catching fish before everyone has even rigged up. It could be the secret fly or the skilled mentor or a combination of both, but either way, the hoots, hollers, and big smiles say it all!  Joel's passion and enthusiasm are contagious and the memories he helps provide will last a lifetime.  
We are so appreciative of the support and friendship we have developed with Joel, Royal Treatment Fly Fishing, and the many recruits Joel has sent our way.  Our retreats wouldn't be possible without our wonderful volunteers! If you are interested in volunteering, contact Casting for Recovery to find a retreat in your area, or reach out, or make a donation to the Oregon South Retreat.