Welcome to Royal Treatment Fly Fishing!
Login
Log in if you have an account
Dont have an account? Register
Shake Hands with a Fish not your Friends
17 Mar 2020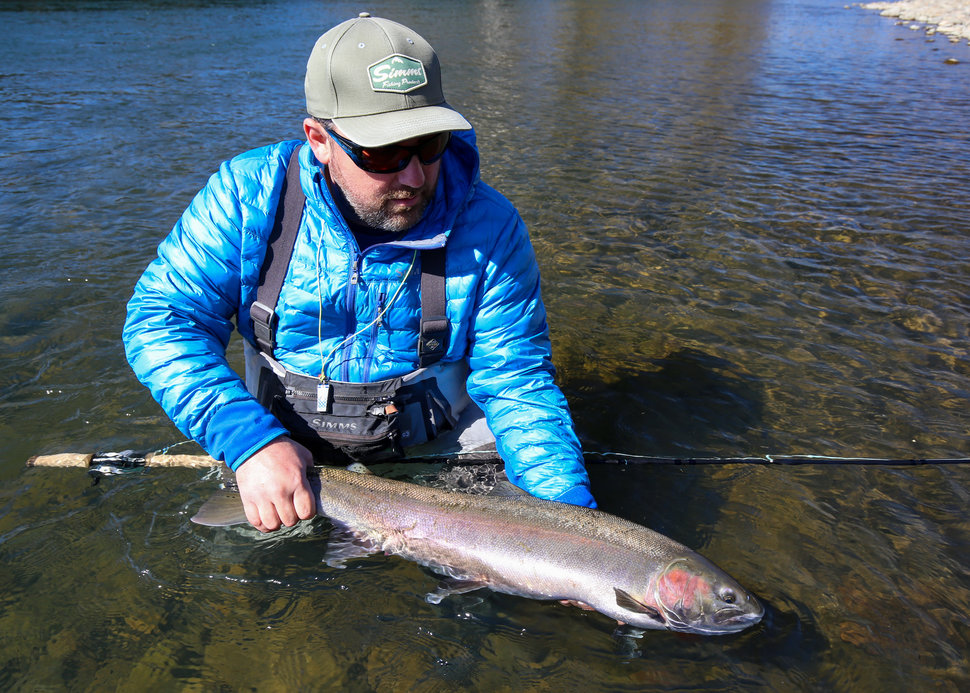 Yeah yeah yeah, we know it's crazy out there, but fishing is a great way to practice social distancing. Spring has sprung, and the weather outside is awesome. Opting outside is a great way to reset the mind and take a breather from this wild world that we are all living in right now. Get in your car take a drive over to the Deschutes, or wherever. So far as we know, you can't catch the Coronavirus from a trout. If you're with a buddy, no fist bumps, high fives, or sharing the whiskey flask, just time on the water.


Trout fishing has been where it's at, The Crooked, Deschutes, or the Metolius are all great choices. This warmer weather has started to really kick everything off. BWO, March Browns, and Skwalas are your main hatches this time of year. But the people that have been doing the best are fishing nymphs. The Euro Nymphers have been cleaning up using Perdigons, Stonefly patterns, and Mop flies. Now that temperatures have started to rise our lower altitude lakes should really start cranking. Probably not going to have much dry fly action, but stripping streamers or damsel nymphs will get the job done.


Steelhead fishing remains low and clear with no rain in sight. March is my favorite month for winter steelhead, and typically it produces the most fish for me. Even in these conditions fish are still around, just in the deeper pools. Keep at it and you will be rewarded, or at least you should be. Josh, Todd Rettman from Water Time Outfitters, and I decided to venture out last weekend and roll the dice in these conditions, Josh was lucky enough to land a beautiful native buck. That fish made the day, well that and the awesome weather. It doesn't take much to change your luck steelhead fishing, but the more you go the better chances you have.