Welcome to Royal Treatment Fly Fishing!
Login
Log in if you have an account
Dont have an account? Register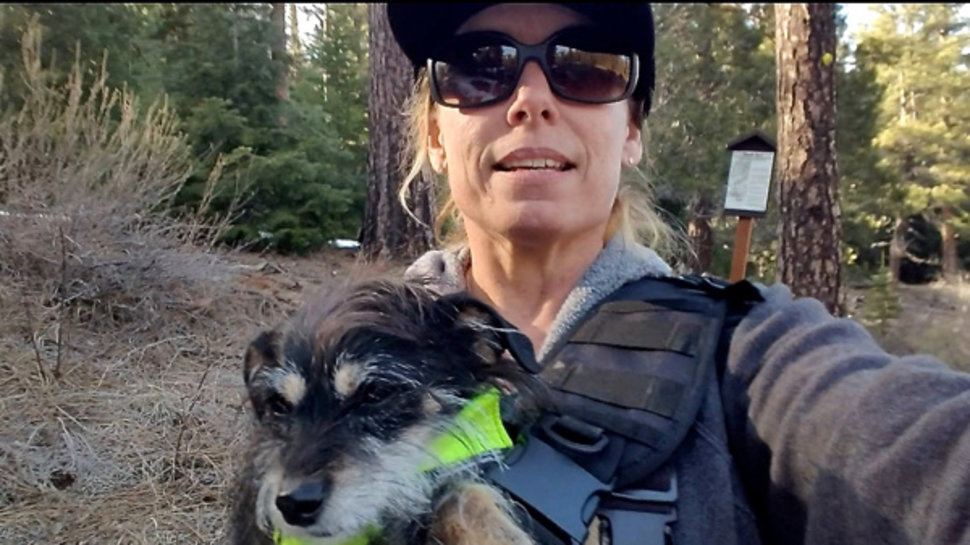 Sometimes fishing is just that… with a lot of driving in between casts.
I had big plans for the weekend and they were centered around the Lower Deschutes involving a float. They warned that it was going to be a wash by the Fly Czar and Marty Sheppard of Little Creek Outfitters. I didn't listen… I let the "fear of missing out" and "what if's" consume my better judgment and didn't listen to the pros warning me of chocolate milk river flows and CFS of near 9000, creeping closer to the max of 14000 CFS in 1956 rather than the minimum of 4200 CFS in 1964, historically speaking. True to the warnings… she, the Mighty D was gross. No point flogging a dead horse, no fishing to be had here…
As the Nymph (Fly) Czar says "you like to drive." It's true...I don't mind it and I generally pick up heaps of great info from multiple podcasts as I drive, making getting from point A to point B and Z even, quick and painless. One of my favorite shows to listen to is "Remote.  No Pressure. Fly Fishing Podcast."  I was pretty excited to see that the newest episode featured an interview with Jen Ripple of DUN Magazine.  I like her. I can relate to her stories and to her analogies in life. It wasn't the first Podcast I've heard her in, but definitely my favorite because of this quote she voiced..."Water seeks its own level."  It sounded familiar... something from Science class in 8th grade maybe. It seems like it should be on the same line of "The Golden Rule" in life.  Quality people of integrity attract other quality people of integrity. High quality finds high quality and low quality finds low quality… in life outlook and in attitude. I'm pretty sure fish can smell this on the river.
Let's get straight to the point... I drove a lot this weekend. I drove to the Lower Deschutes from Salem. I drove to the Crooked River; I drove back to the Lower Deschutes and then I drove to the Metolius, all without a single bite!
I went through a range of emotions throughout the weekend. Heartbreak, frustration and disrepair...my breakup letter to all the fish on the rivers would be penned, "It's not you, it's me."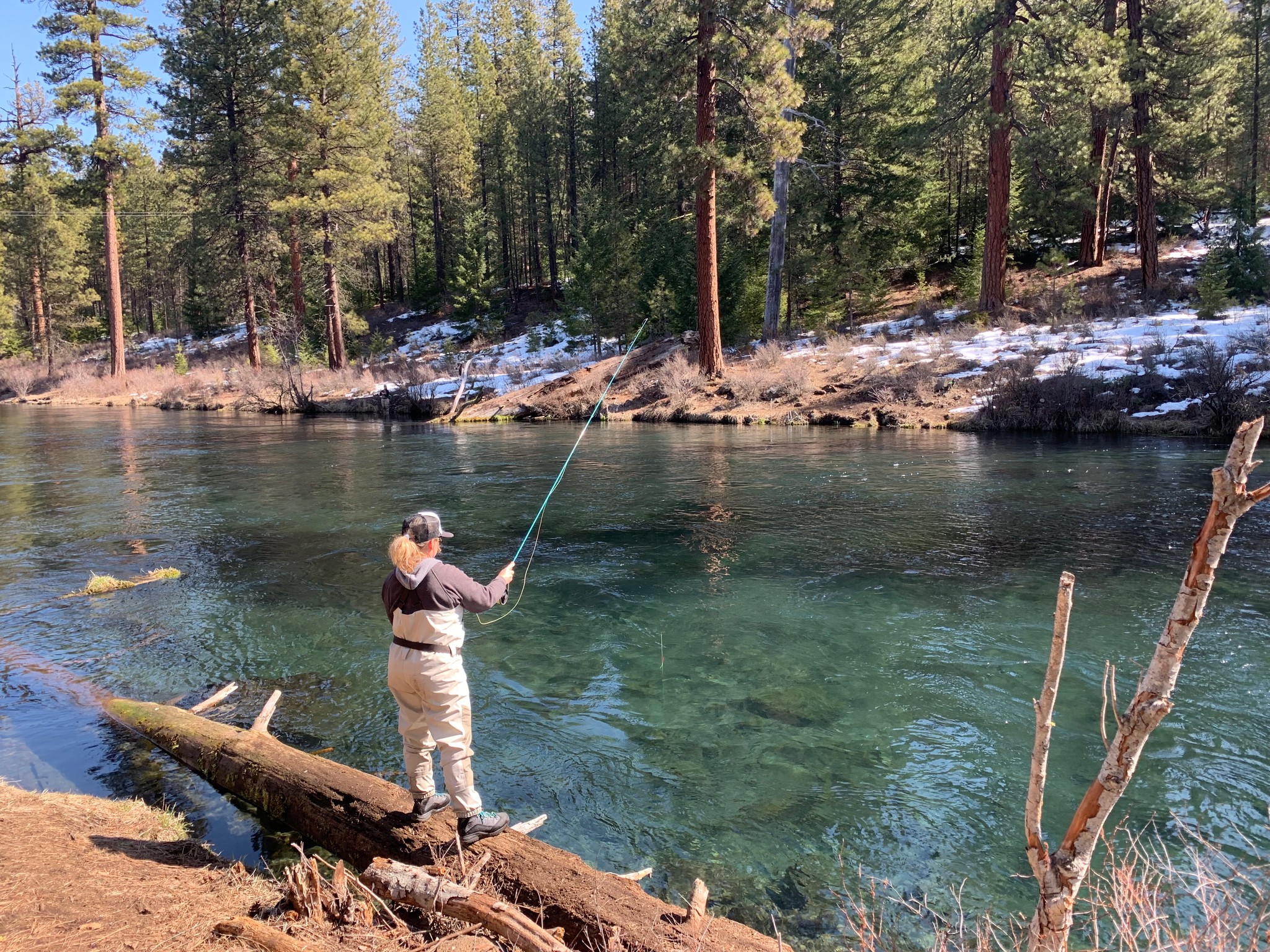 Fortunately, I was able to wrap up all of those negative self doubting emotions, put them in a box and light them on fire because I did get to witness Indigo flies catch another beautiful Redband on the Crooked River on Saturday as well as got to witness the complete kick-ass elation that our favorite Merman and Nymph (Fly) Czar had plastered all over their faces at the last hours of sunlight on Sunday at the Metolius.
Ending thoughts... Metolius 7 - Thelma 1. Wade across the river at an angle because that water is cold and falling in sucks. Lark the river dog fits in my waders like a kangaroo. Now I know what 9000 CFS looks like rather than just reading or hearing the numbers. Fish are jerks.