Welcome to Royal Treatment Fly Fishing!
Login
Log in if you have an account
Dont have an account? Register
Kids' Fly-Fishing Day
10 Jul 2019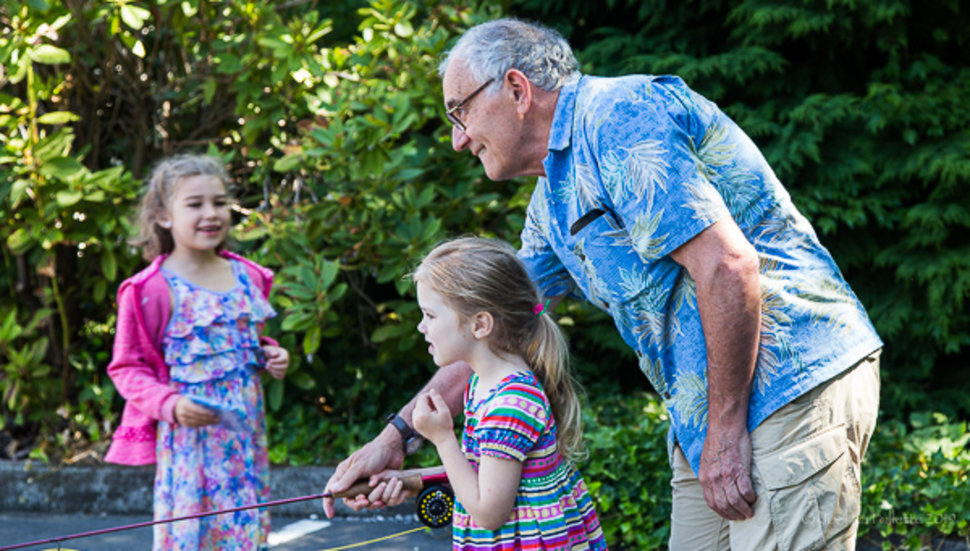 School has been out just a couple of weeks now and you've already done the Zoo, OMSI, Alpenrose, the beach, and Grandma's house. You are fast running out of mad money and ideas to keep the tribe from blowing your budget and wreaking havoc on the neighborhood. Maybe it's time you just let them play with bugs, crawdads, feathers, and sticks. You know, the things you loved as a kid. Bring them to the shop this weekend and introduce them to fly fishing! 

We'll have fly casting throughout the day in the front parking lot with ODFW certified casting instructor, Chris Foster and very special guest, Maxine McCormick. 

Then there's the world famous "Bug Boat" where the young and young at heart can learn about our aquatic macro invertebrates and other Trout snacks. Everyone loves to play in the water with bugs and crayfish! 

Meanwhile, feathers and fur will fly at the Woolley Bugger Table in the shop. Volunteers from the Clackamas Fly Fishers and local Trout Unlimited chapters will be on hand to help everyone learn to tye a fly and create their own feathery masterpiece.

Back by popular demand, world renown balloon artist Peter Alandt will be taking requests for inflatable critters all day. Peter has once again promised me my very own pirate parrot. I can hardly wait!

To help calm rumbling tummies we'll fire up the barbecue around 11:30 and grill up hotdogs and serve refreshments to help you avoid the drive-through line on the way home. 

Our annual Kids' Fly Fishing Day is this Saturday, July 13th from 10:00 to 3:00. Load up your offspring, grand-kids, or all the neighborhood kids and join the fun. This event is open to all and a chance for everyone to get introduced to the world of fly fishing! Best of all, it's free!