Welcome to Royal Treatment Fly Fishing!
Login
Log in if you have an account
Dont have an account? Register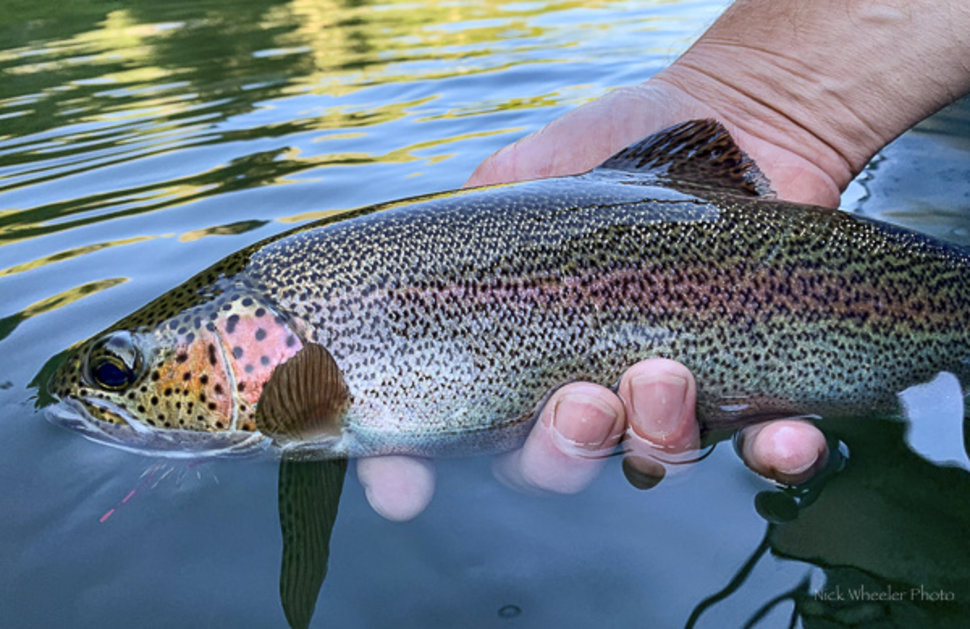 Well, summer has finally hit the Pacific Northwest, and temperatures are rising. Trout fishing continues to be the main show with evening caddis hatches on the Deschutes and Stoneflies on the Metolius. Steelheading on the Deschutes is starting to become a better option for anglers as number increase over the dam and also on some other streams like the Cowlitz or the Klickitat. Also, don't forget about the Cascade Lakes they fish all summer long and can be a great escape from the heat.

If you are heading over to the Deschutes and want to fish dry flies make sure that you plan on staying late. The best part of the hatch will be the last hours of light. If you want to fish mid-day might I recommend Euro Nymphing? This technique produces year-round and doesn't discriminate. We continue to get reports weekly of people catching two fish at a time on this setup over there. The Metolius River's main hatch right now is the Golden Stonefly which typically happens upstream of the Canyon, I would recommend using a Clark's Stonefly pattern which does well this time of year over there, also have you heard of Euro Nymphing?

Steelheading has definitely picked up on the east side, but when I say picked up I mean there are more than none. Our own Josh Linn floated over the weekend from Max to the Mouth of the Deschutes and was able to get 2 two of those silver critters to eat his fly. With more reports of people having interactions with these fish on the Deschutes from basically Shearars Falls and downriver, it's not unreasonable to start fishing for them. Disclaimer, If you have your expectations set right you'll have a great time, fish are around but not a ton yet, but also there are not a ton of people yet. So with that said, the early bird catches the worm, and with less pressure, the worms are easier to catch even with lower numbers.

Fishing around our local Cascade Lakes has done very well for anglers. The Hexagenia Hatch is full steam ahead and terrestrial patterns have been working all around. The Hex hatch can be a great escape fishery right after work, typically they won't start hatching till after 8pm and the hatch can go for up to a few hours. It's very fast and furious action with fish all around looking up. The madness of the action can be frustrating due to the number of targets feeding, and not knowing which fish to cast to. If you haven't fished a Hex hatch it's an experience everyone should have.